Recovering Kelly cheering on Olympian cousin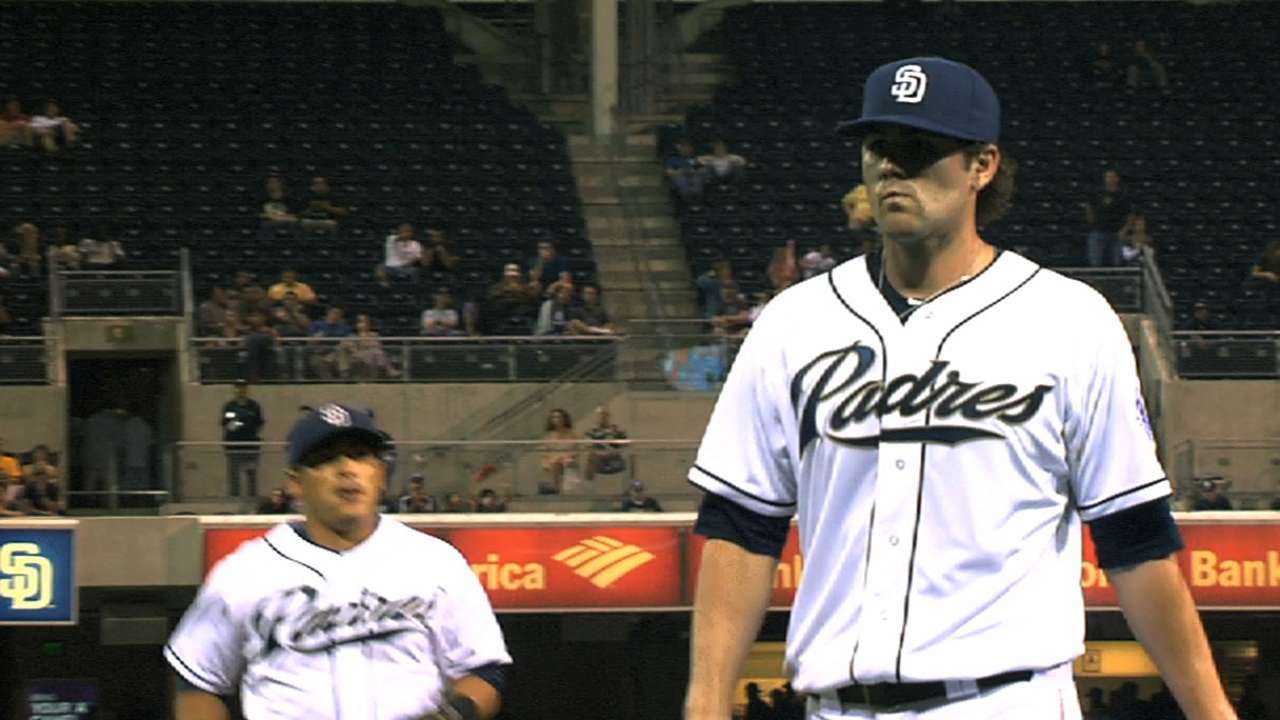 SAN DIEGO -- Pitcher Casey Kelly has had his hands full of late, not just with his rehabilitation from the Tommy John surgery he had last April but also getting ready for Spring Training.
And, of course, trying to figure out when he'll be able to sit down and watch the Winter Olympics from Sochi.
Kelly's cousin, Kikkan Randall, is a member of the US women's cross-country skiing team. Randall is also considered a Gold Medal contender in the individual sprint.
"I've obviously been following her for a while," said Kelly of Randall, who hails from Anchorage, Alaska. "Her workouts are crazy. I'm always excited to get to watch her in the Olympics."
As for Kelly, he continues to make strides in his recovery from Tommy John surgery on his right elbow in April. He said Saturday that he's well into his long-toss program and has played catch off the mound. Reluctant to place a timetable on his expected return, Kelly did indicate that he hopes to be pitching in games -- likely Minor League rehabilitation stints -- sometime in April.
"That's my goal," Kelly said.
That said, he realizes that he has to be flexible. Earlier this week, Kelly heard that teammate Cory Luebke would need a second Tommy John surgery and will miss his second consecutive season.
"With Tommy John, it's so difficult to say you'll be back at a certain point," he said. "I think once I get to bullpen sessions that I'll be able to see how my arm feels. And the next day, just making sure that I feel healthy."
Corey Brock is a reporter for MLB.com. Keep track of @FollowThePadres on Twitter. This story was not subject to the approval of Major League Baseball or its clubs.