Greinke weighs in on Kershaw's record deal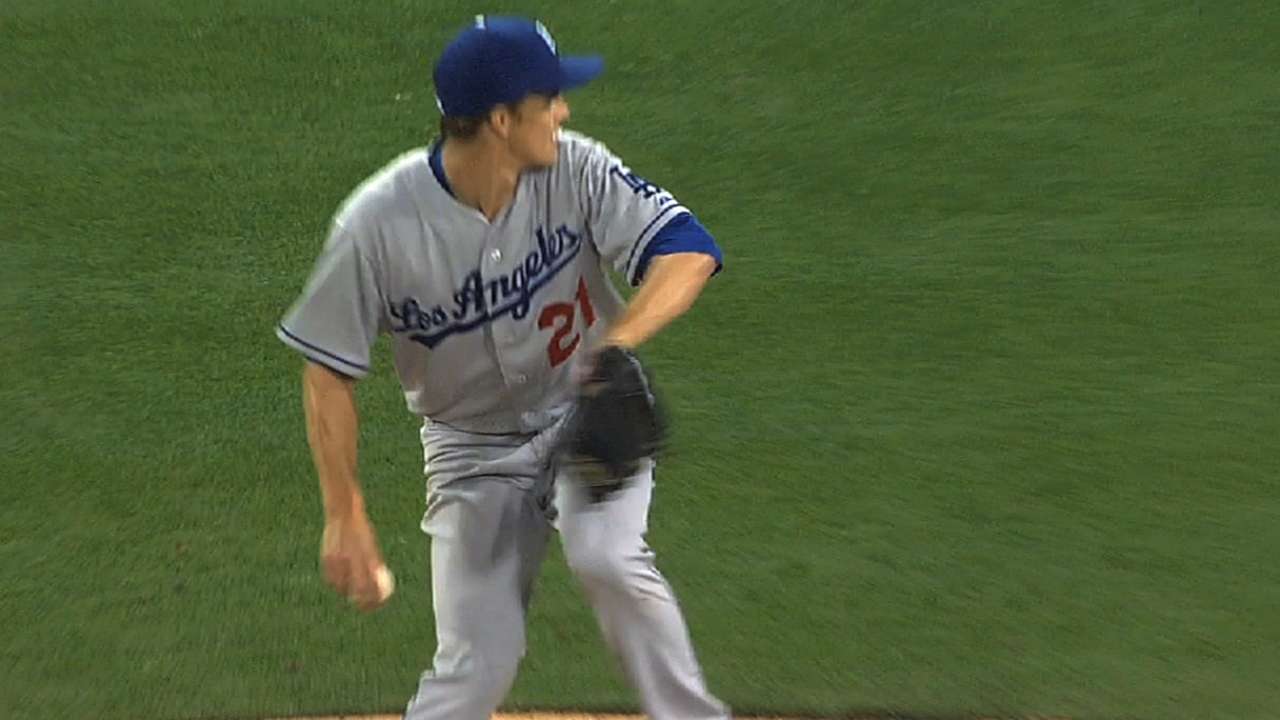 GLENDALE, Ariz. -- Zack Greinke, who a year ago signed a record contract with the Dodgers, said the deal teammate Clayton Kershaw signed with the club was solid for both sides.
"It's a good deal for him, but the club should benefit too," said Greinke, whose $147 million contract was far eclipsed by Kershaw's $215 million deal.
"He's been so good, anything he gets you'd probably say he's worth. Maybe he got a little more than I thought, maybe a million a year more. The opt-out is big -- he'll only be 28 [actually 30]. That's the main reason you might say it will be better [for Kershaw]. I think it's pretty fair all the way around."
Greinke's contract is for six years, with an opt-out clause after the third season. Kershaw's contract is for seven years, with an opt-out after the fifth season.
Greinke said he's optimistic about the Dodgers' chances this year.
"From what I've read, you guys don't have as high expectations as I do," he said. "We're probably better than last year. We've got seven guys, I'm not sure of the number, that would be top-tier pitchers on any team."
Ken Gurnick is a reporter for MLB.com. This story was not subject to the approval of Major League Baseball or its clubs.