Dodgers look into preparation for post-Australia jet lag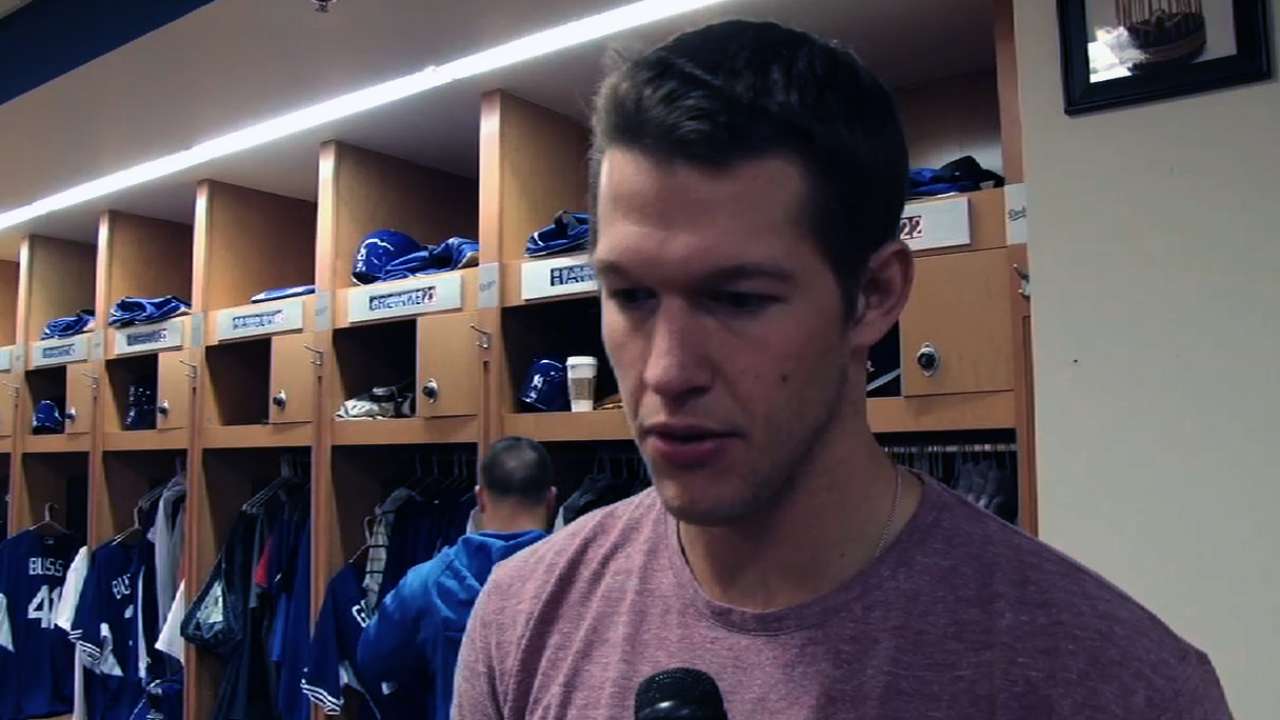 GLENDALE, Ariz. -- National League Cy Young Award winner Clayton Kershaw, the presumed Opening Day starter for the Dodgers, said he's already started researching the challenges of the 14-hour trans-Pacific flight for that Australian series against the D-backs.
"I threw during the offseason with Brandon McCarthy, who pitched in Japan with Oakland," Kershaw said Saturday, when pitchers and catchers reported to Camelback Ranch-Glendale. "He said coming back is the hardest part, to get ready for the season. It's definitely not an ideal situation travel-wise, but I guess we've got to make it work."
Manager Don Mattingly continued the Australian theme in his opening session with the media. He said it was "kind of cool" to help take baseball to another international locale, but the compressed Spring Training "makes you a little nervous."
Mattingly was a coach with the Yankees in 2004 when they opened the season in Japan. He remembered that the outbound trip went fine, but not the return.
"That was rough," Mattingly recalled. "We came back with four Spring Training games and that was miserable and we started bad. Those are the things I worry about. The bell rings, those two games count, then you come back and say [three exhibition games against the Angels] don't matter. I worry about bad habits."
Mattingly all but confirmed Kershaw and Zack Greinke would start the two games Down Under, but the club would prepare Hyun-Jin Ryu and Dan Haren as well. Josh Beckett reported ready for full action after surgery for thoracic outlet syndrome, but he might not make the Australia trip. The Dodgers won't need a fifth starter until mid-April.
Greinke didn't sound thrilled with the pair of 16-hour flights.
"I'll probably be miserable," said Greinke, who will probably have an extra day to adjust as the likely Game 2 starter. "It's not an ideal situation, but the way it's set up, with a few days after we arrive before the first game, we should be able to handle it."
Catcher A.J. Ellis, who went on a promotional trip to Australia in November, said the jet lag is real.
"Going there was no issue, but coming home was rough," he said. "We had a 36-hour jet lag."
Ken Gurnick is a reporter for MLB.com. This story was not subject to the approval of Major League Baseball or its clubs.