Machi ready to take on any role in Giants 'pen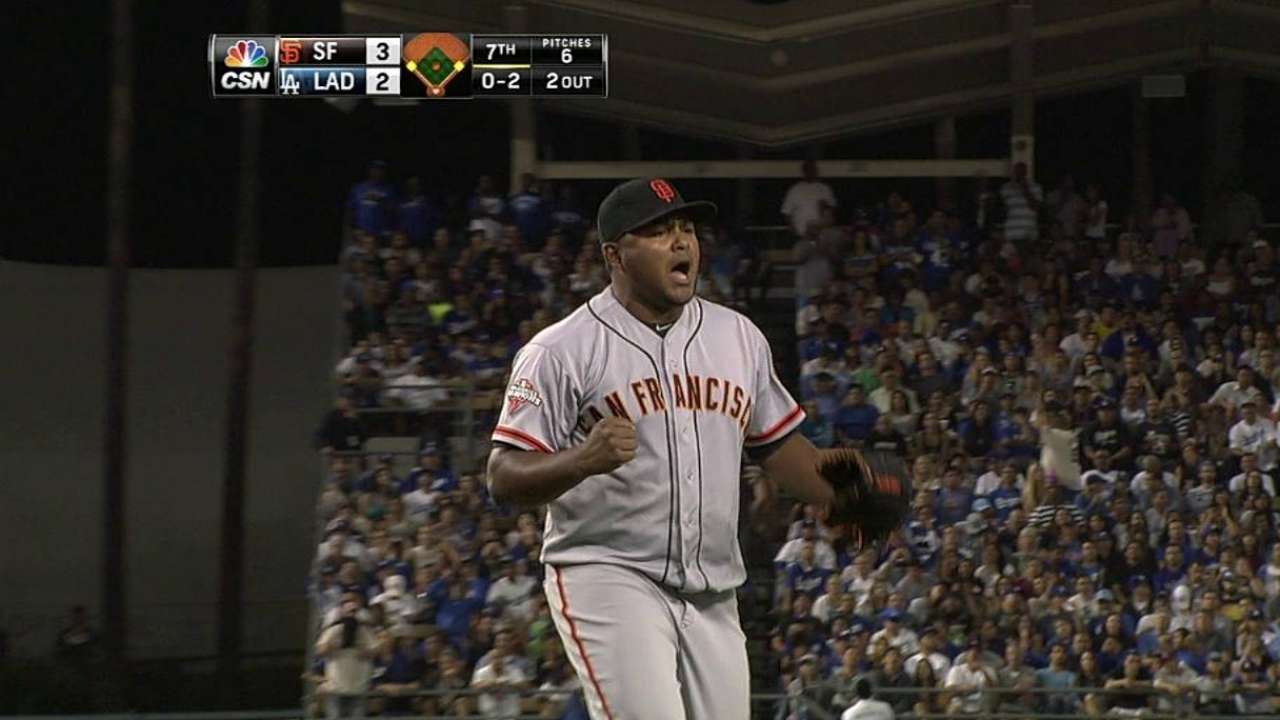 ISLA DE MARGARITA, Venezuela -- Venezuelan reliever Jean Machi is closing games for the Navigantes del Magallanes, but he's ready to fill any role the Giants ask of him come Spring Training.
"I've worked hard and that's the most important thing I can do right now, " Machi said. "I'm feeling pretty good, not tired at all. It's been great t be here now and I know I'm going to arrive at Spring Training ready to go and try to win a job."
Machi went 3-1 with a 2.38 ERA in 53 innings for the Giants last season, pitching primarily in the seventh and eighth innings. Machi notched his second save in his second outing of the series on Monday night.
Jesse Sanchez is a national reporter for MLB.com. Follow him on Twitter @JesseSanchezMLB. This story was not subject to the approval of Major League Baseball or its clubs.