Aceves brothers make Series a family affair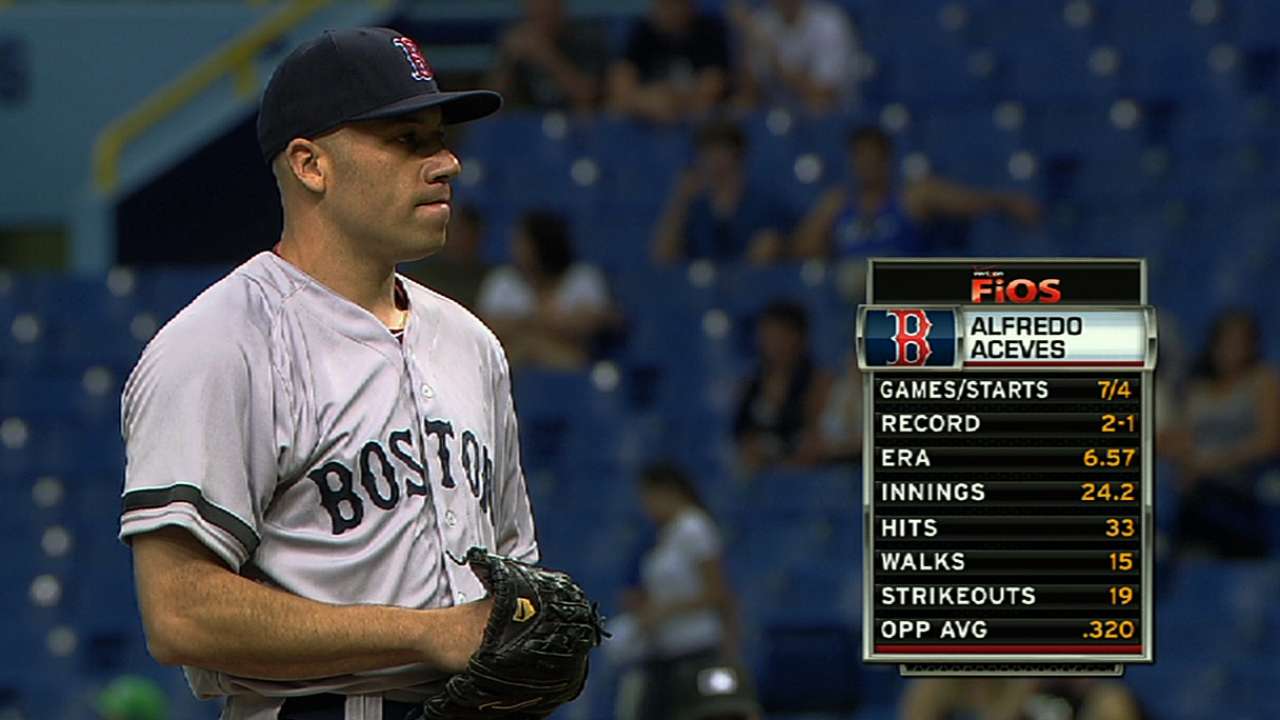 ISLA DE MARGARITA, Venezuela -- The Aceves brothers have turned the 2014 Caribbean Series into a family affair.
Newly signed Baltimore pitcher Alfredo Aceves and his older brother Jonathan Aceves, the starting catcher for Mexico's Naranjeros de Hermosillo, teamed up on Saturday night to shut down Cuba's offense in a 9-4 victory in the first game of the Caribbean Series.
On Sunday afternoon, the brothers put on a different type of show for media and fans before Mexico's 6-3 victory against Puerto Rico's Indios de Mayaguez.
"I'm really grateful for the opportunity to be here," Alfredo said. "We played together with Culiacan one time. The dude is my brother and I respect him a lot. We faced each other in the past and that was fun, too."
Alfredo was asked which brother usually wins the matchup between the two.
"We're the same," Jonathan blurted out from the behind the group of reporters. "We're equal."
Alfredo responded with a laugh.
"Equals? Equals," Alfredo said. "Yes, we are equals. That's right, the same. The same guy. Funny. But really, there's no difference in pitching to a big league catcher or to my brother. The level is the only thing that changes. The Caribbean Series level is different than the big leagues."
Aceves, who agreed to Minor League deal with Baltimore on Jan. 16, said he expects to arrive in Florida for Spring Training on Feb. 12.
"If they ask me, I'll say I want to be a starter," Aceves said. "I am a starter, but it's their decision and I'll do whatever they say. But I'm a starter."
For his career, Aceves is 30-14 with a 3.69 ERA while pitching mostly as a reliever over six Major League seasons with the Yankees and Red Sox. He has struggled since posting a 2.93 ERA in 114 games in his first four seasons.
What's more, Aceves didn't appear in the big leagues after July 9, when he was sent to Triple-A Pawtucket by Boston and outrighted off the 40-man roster. He was also slowed by an oblique strain.
Aceves was asked if he felt any pressure entering Spring Training.
"Pressure? I don't have anything to lose," he said.
Jesse Sanchez is a national reporter for MLB.com. Follow him on Twitter @JesseSanchezMLB. This story was not subject to the approval of Major League Baseball or its clubs.