On different stage, Perez maintains ability to entertain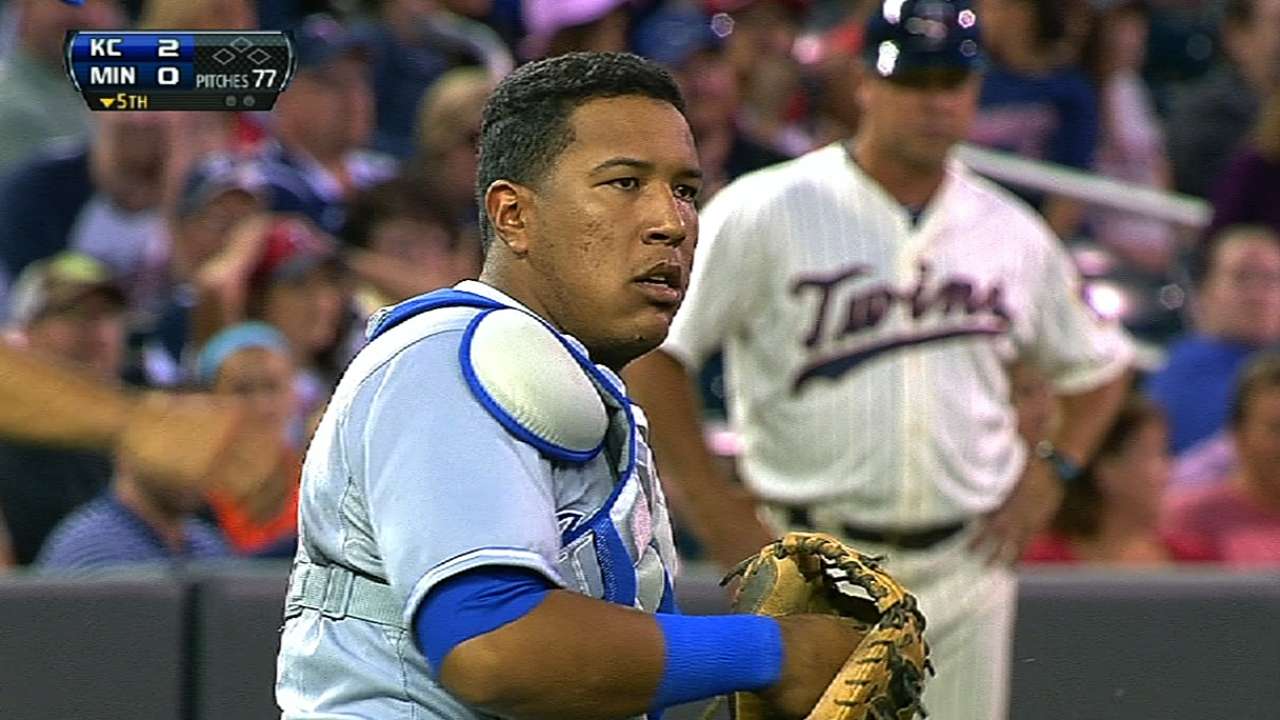 KANSAS CITY -- The Royals' three 2013 American League Gold Glove winners -- catcher Salvador Perez, first baseman Eric Hosmer and left fielder Alex Gordon -- took over the main stage for a while Saturday at the Royals FanFest.
Though he is of deep-voiced few words, Perez nonetheless knows how to bring laughs and cheers from a crowd.
Broadcaster Ryan Lefebvre looked at Perez and said: "Sal, somebody told me during FanFest that you could be even better. Is that possible?"
Slight pause. "Yes," intoned Perez. Laughter.
Who was Perez's biggest influence in becoming such a good catcher?
"I'll start with my mom," Perez said. "Seriously, everything that's happened to me in baseball, I want to give it to my mom. She is my love and will be all my life."
Perez did go on to give credit to several coaches, but there is no doubt he holds his mother, Yilda, who was back in Venezuela, in high regard.
Lefebvre asked Perez if his mother was with him when he learned he had won his first Gold Glove.
"Yes, she cried," Perez said with a big smile. "She made me cry, too."
The house loved it.
Dick Kaegel is a reporter for MLB.com. This story was not subject to the approval of Major League Baseball or its clubs.