Butler at home with new neighbors in lineup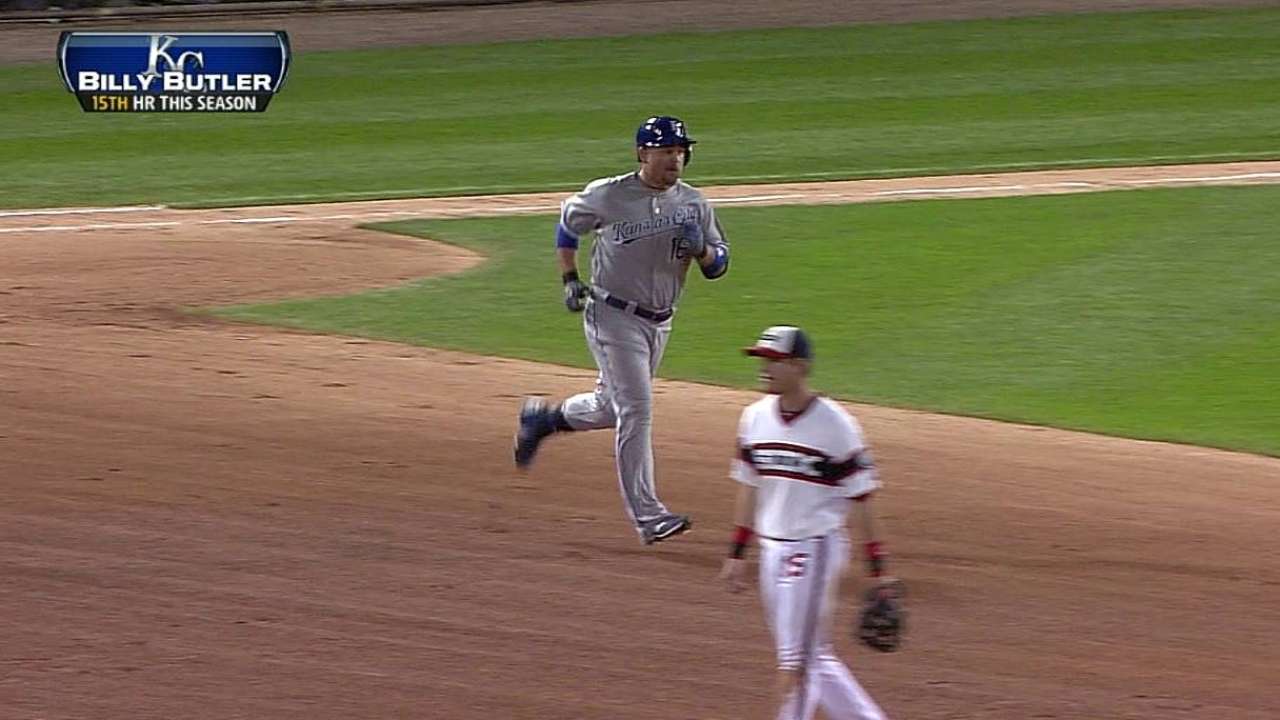 KANSAS CITY -- Designated hitter Billy Butler is looking forward to swinging behind the new top-of-the-lineup trio of Norichika Aoki, Omar Infante and Eric Hosmer.
"It'll be fun; I look forward to being sandwiched in there and us driving in a lot of runs," Butler said at the Royals' FanFest. "The pitching was the talk of last year, and they should have been -- they were at the top of baseball in a lot of categories. That's the reason we were 10 games over .500. So we're looking at taking the next step offensively."
Behind Butler in manager Ned Yost's projected lineup will be Alex Gordon, who spent a lot of time in the leadoff role in recent years. Now, he is slotted fifth.
"Gordo is a middle-of-the-order bat. He drives the ball, he drives in runs; he'll hit home runs with guys on base. What was he, first in franchise history with leadoff homers?" Butler said, referring to Gordon's 13 game-starting blasts. "We'd like to have those with runners on base, and he'll have the opportunity where he's at in the lineup now."
Gordon said he enjoyed his time at leadoff, the spot he has filled most often in his career (293 games with a .285 average, 40 homers and 152 RBIs).
"If you'd ask me where I'd rather hit, it'd be the three-hole, but obviously we have a three-hole hitter [Hosmer] right now," Gordon said. "I think Ned will work with some things in Spring Training, and we'll go from there. But wherever he slots me, it really doesn't matter."
Gordon has hit third in 185 games, tallying a .275 average, 21 homers and 100 RBIs. He has batted fifth just 75 times, with a .264 mark.
Dick Kaegel is a reporter for MLB.com. This story was not subject to the approval of Major League Baseball or its clubs.