Hot Stove roundup: Young's retirement slims market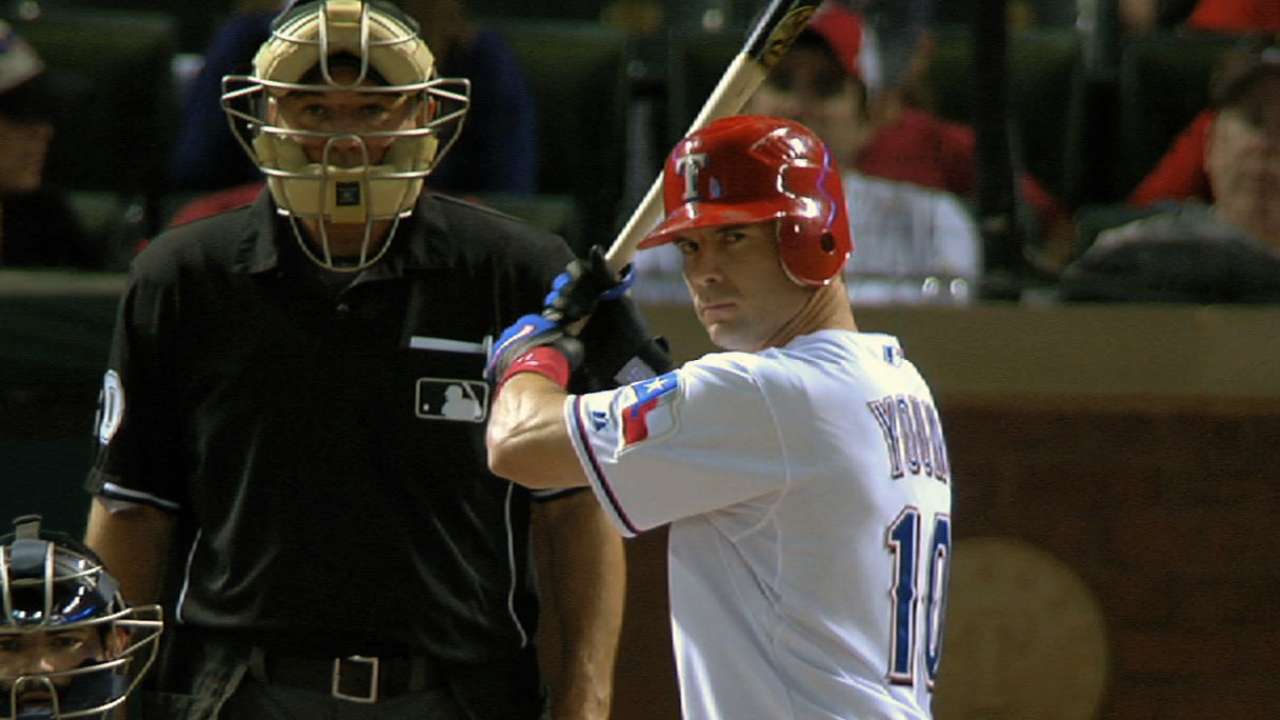 An already slim third-base market got a little slimmer on Thursday, with veteran Michael Young choosing to retire rather than pursue offers from a few teams. With Young off the market, Placido Polanco and Cody Ransom are the top third basemen available.
As MLB.com's Richard Justice writes, Young was adored by teammates, coaches and fans over a 14-year Major League career. During his 13 seasons with the Rangers, Young not only established himself as the face of the franchise, he was a perennial Gold Glove candidate and an offensive threat.
Although Young's retirement dominated the headlines on Thursday, the Hot Stove did see some more action:
• With Spring Training right around the corner, MLB.com's Phil Rogers examined the remaining crop of free agents and put together an interesting team of available players. A.J. Burnett, Ervin Santana, Bronson Arroyo, Ubaldo Jimenez and Tommy Hanson are among the top starting pitchers on the market, not to mention Jason Hammel and Paul Maholm. Several talented relievers are also available, most notably closer Fernando Rodney.
As for position players, such big names as shortstop Stephen Drew, slugger Kendrys Morales and outfielder Nelson Cruz are all looking for work. The Hot Stove will surely heat up soon as these players move closer to signing deals.
• Meanwhile, left-hander Bruce Chen and the Royals are close to completing a one-year contract; Chen needs to undergo a physical before the deal becomes official.
Chen's almost certain return to Kansas City's rotation is likely to have an impact on Santana, who posted a 3.24 ERA with the Royals last year. MLB.com's Dick Kaegel predicts that Santana is "not likely to follow Chen back through the Royals' clubhouse door."
Austin Laymance is a reporter for MLB.com. This story was not subject to the approval of Major League Baseball or its clubs.