Shields on board with new protective caps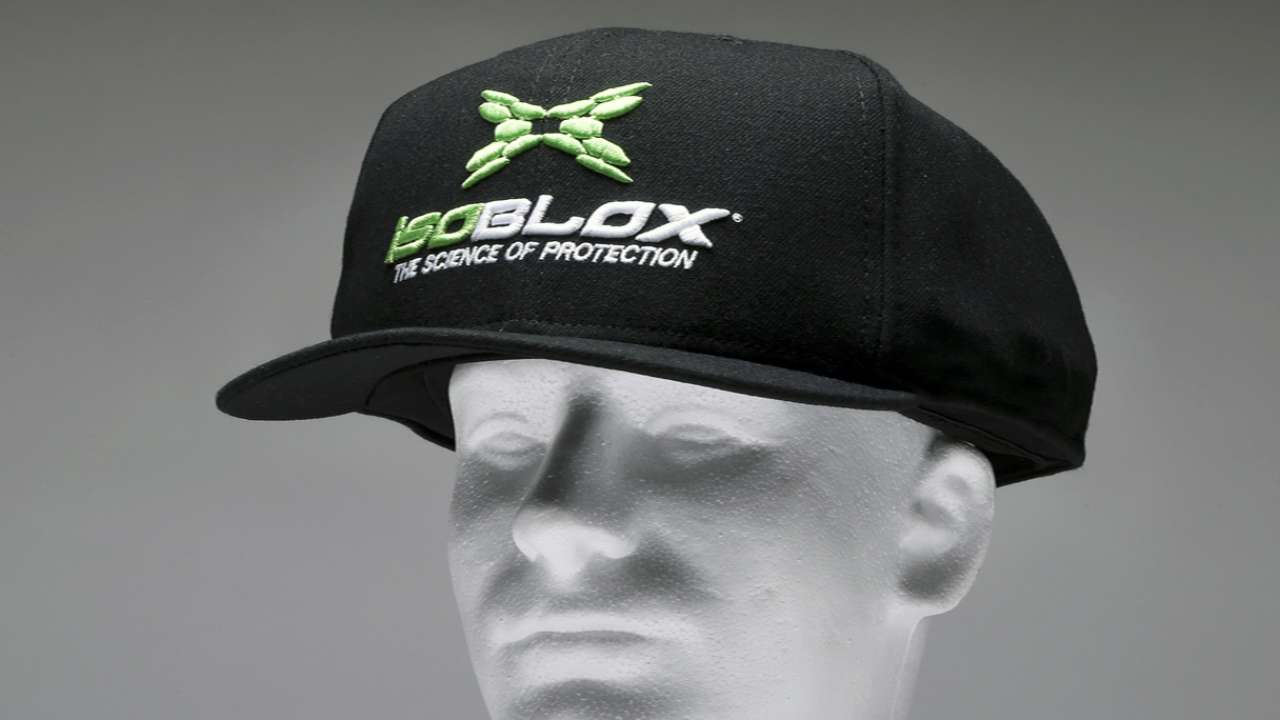 KANSAS CITY -- James Shields has never been drilled in the head by a line drive, but he's had enough bruises elsewhere that he's going to give the new protective headgear for pitchers a try.
Shields was in the dugout last June 15, when his friend and ex-Rays teammate Alex Cobb took an Eric Hosmer liner to the ear. And, of course, Shields has seen videos of other incidents, including Brandon McCarthy's severe injury while with the A's in 2012.
"It's something that as a pitcher you never want to see; just thinking about it makes me cringe," Shields said. "Especially Alex Cobb, when I went to see him in the hospital in Tampa after the game. Luckily, he was OK, and everything turned out good, but you never want to see anybody get hurt like that."
Shields was hit by liners four times last season, twice in the thigh and twice in the right arm.
"I definitely commend Major League Baseball for trying to take care of the situation that could be harmful to a pitcher," he said. "For me, personally, just to have the option -- whether you want it or not -- is a great thing for baseball and for pitchers. I know it only protects you up to 90 mph, but sometimes the hitters will get it about 100 or 105 off the bat. It definitely will help out."
The protective cap -- it's not a helmet -- will be bulkier and heavier than the conventional cap.
"The only thing I'm interested in is whether or not it allows you to breathe. Because, as everyone knows, your body heat goes straight to the top of your head, and there's a lot of heat," Shields said. "So if you want to play in Baltimore in midsummer or the normal Kansas City in midsummer, that might be an issue just for the factor that it's going to be really hot. I want guys to be able to handle the heat, so that's my only real concern about it. Obviously, it's a little heavier, so that's something that you'll have to get used to."
Shields tried some experimental protective headgear last year in Spring Training, and he'll test the new caps this year.
"I can't really say if I'm going to wear it or not, but it's definitely a good thing, and something that we should take a look at it," he said.
Dick Kaegel is a reporter for MLB.com. This story was not subject to the approval of Major League Baseball or its clubs.