Hot Stove roundup: MLB burner on lukewarm
Ubaldo could return to Tribe, Rangers unlikely to sign Young among tidbits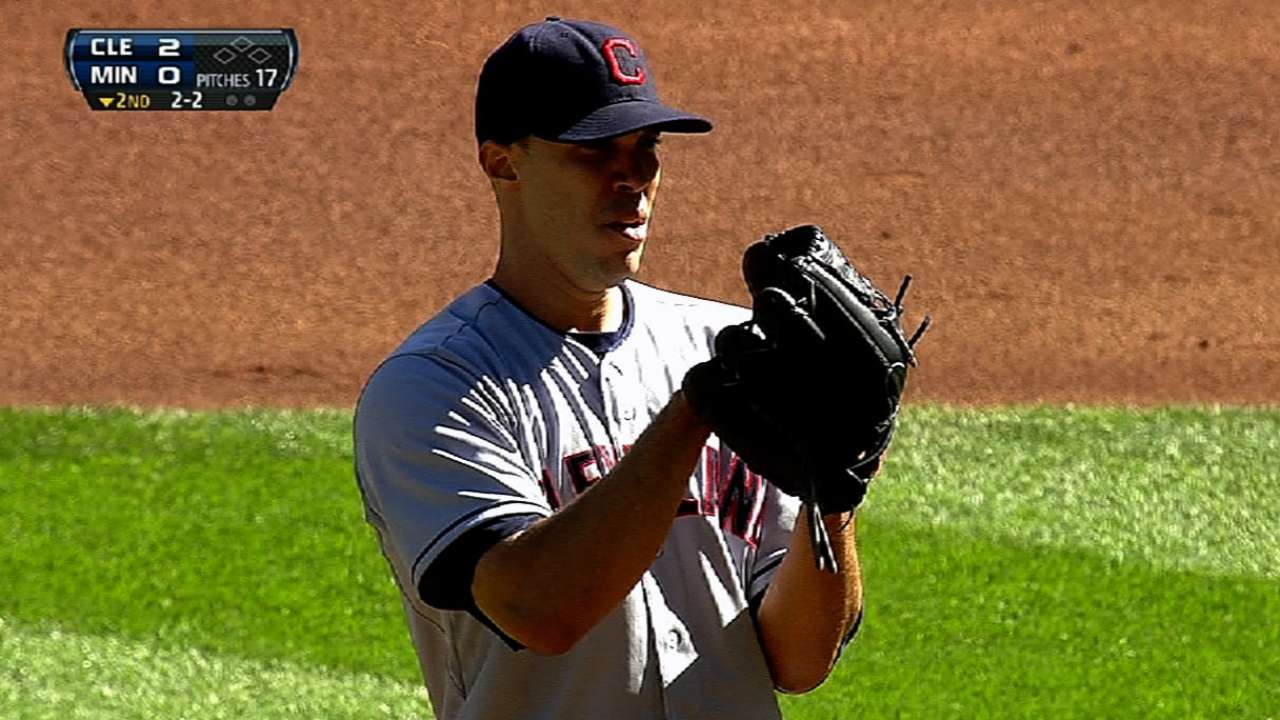 While the Hot Stove was quite busy on Friday, things were relatively calm on Saturday. However, a few tasty tidbits did come up.
Here's a look at some of the day's news and notes from around the league:
• Rangers general manager Jon Daniels told ESPN Dallas' Richard Durrett that it is unlikely the team will sign former infielder Michael Young. Daniels said the club will look for players within the organization to fill the utility spot.
• If starter Ubaldo Jimenez is unable to get a multi-year contract, Paul Hoynes of the Cleveland Plain Dealer says that the right-hander could return to the Indians for a one-year deal at or below $14 million.
• While Tigers general manager Dave Dombrowski won't address the team's interest in outfielder Nelson Cruz, he did tell Jason Beck of MLB.com that he'd be "surprised if we made any major moves."
• The Brewers signed outfielder Jeremy Hermida and infielder Joe Thurston to Minor League deals on Saturday. Hermida played the entire 2013 season with Triple-A Columbus in the Indians' organization. Thurston last appeared in the Majors in 2010 and played in Mexico in '13.
• Pitcher Barry Enright tweeted that he signed a Minor League deal with the Phillies. Enright struggled in 2013, posting a 7.12 ERA in 116 1/3 innings for Triple-A Salt Lake in the Angels' organization.
Quinn Roberts is a reporter for MLB.com. This story was not subject to the approval of Major League Baseball or its clubs.