Hot Stove roundup: Veterans get Minors deals
Izturis, Francis, Young invited to big league camps with Astros, Reds, Orioles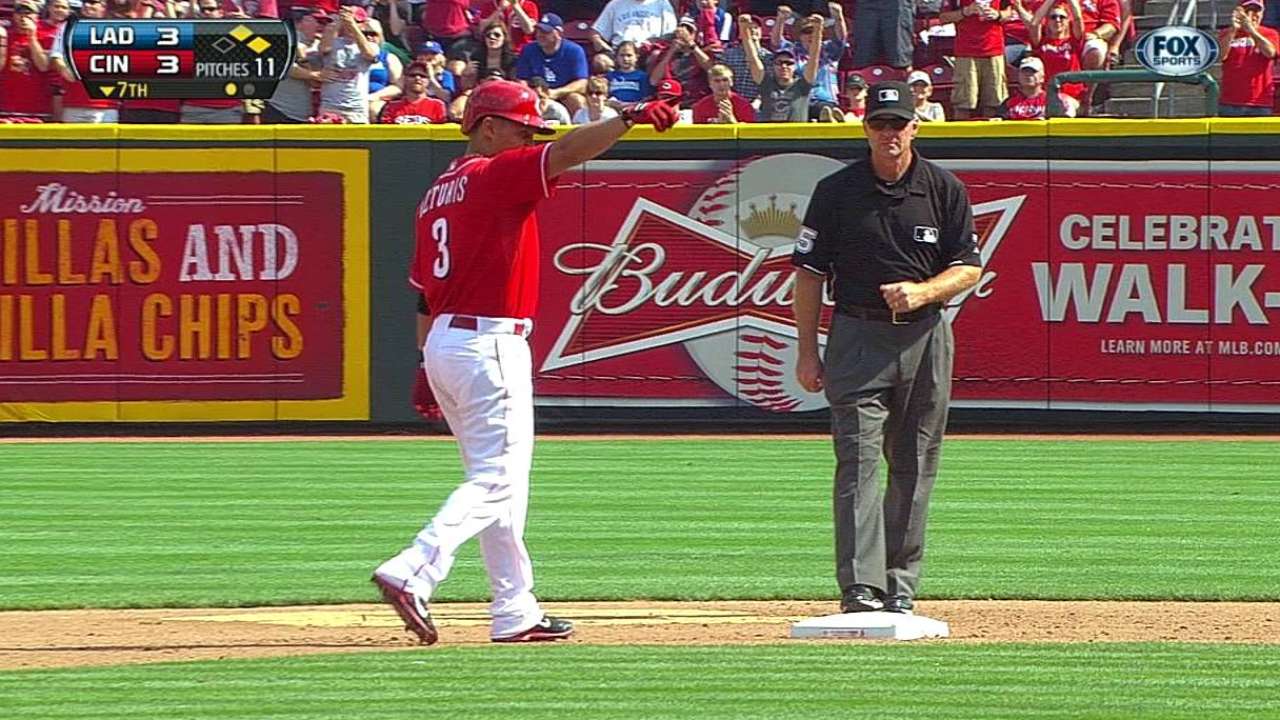 Only a few Minor League deals were signed Monday, a relatively quiet day on the Hot Stove.
Among those who found homes were veteran infielder Cesar Izturis, who signed with the Astros and left-hander Jeff Francis, who signed with the Reds. Outfielder Delmon Young signed with the Orioles, who are also interested in Jack Cust.
The White Sox and outfielder Dayan Viciedo also avoided arbitration, agreeing to a one-year deal.
One day after Alex Rodriguez's suspension was reduced to 162 games, he sued Major League Baseball.
Other news and notes from Monday:
AL East
• MLB.com's Richard Justice writes that the Yankees need to land Japanese right-hander Masahiro Tanaka.
• Toronto's Adam Lind tries to remain even keel.
• Infield is a concern for the Yankees, writes Anthony Castrovince.
• Manny Machado and Dylan Bundy are among those rehabbing at the Orioles' minicamp.
• MLB.com ranked Boston's Xander Bogaerts as the game's best shortstop prospect.
AL Central
• The Royals and right-hander Jeremy Guthrie restructured his contract to save Kansas City $3 million in 2014.
• Right-hander Rick Porcello should benefit from the Tigers' improved infield defense.
• Hall of Famer Paul Molitor is preparing for his new job as a Twins coach.
• Cleveland's Francisco Lindor is among the game's top shortstop prospects.
• Indians reporter Jordan Bastian answers questions in his inbox.
• Former White Sox closer Bobby Jenks is trying to get back into baseball.
AL West
• The Angels are said to be among Tanaka's favorites.
• A's reporter Jane Lee answers fans' questions in this inbox.
• The A's named Steve Connelly pitching coach for their Class A Short-Season affiliate.
NL East
• The Braves handed out 22 non-roster invites to Spring Training.
• Miami's young pitchers are getting ready for Spring Training.
• Second baseman Chase Utley is upbeat about the Phillies' chances this season.
• Mets reporter Anthony DiComo fields questions in this inbox.
• Braves outfielder B.J. Upton is a big Florida State fan.
NL Central
• Cubs prospect Javier Baez, ranked as MLB.com's No. 2 shortstop prospect, is hoping to arrive in the Majors sooner rather than later.
• Reds reporter Mark Sheldon answers fans' question in this inbox.
• The Brewers announced their Minor League coaching staffs. So did the Pirates.
• The Cubs unveiled their new mascot, Clark.
NL West
• DJ LeMahieu studied hard to earn the Rockies' second-base job.
• Giants prospect Derek Law could be a key member of San Francisco's bullpen.
Cash Kruth is a reporter for MLB.com. Follow him on Twitter at @cashkruth. This story was not subject to the approval of Major League Baseball or its clubs.