BBWAA rescinds reporter's Hall voting privilege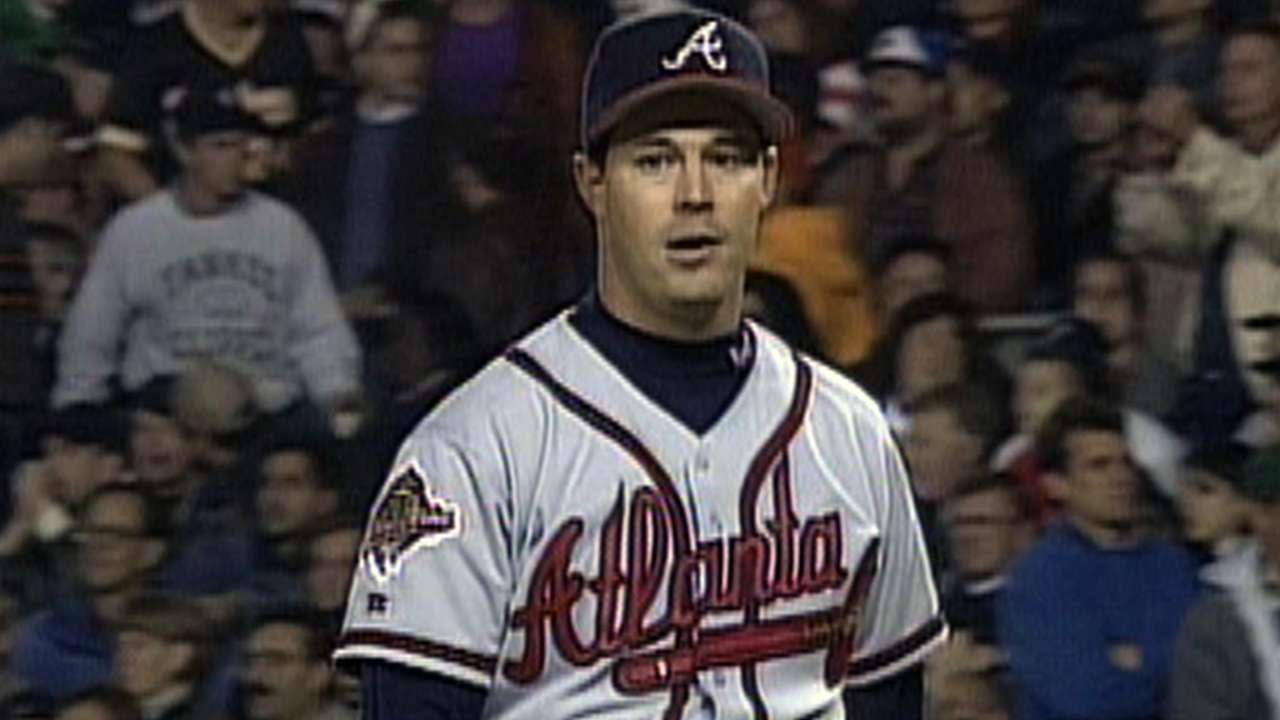 NEW YORK -- The Baseball Writers' Association of America has suspended ESPN host and longtime newspaper columnist Dan Le Batard from the organization for a year and has revoked his right to vote for the Hall of Fame "from this point on."
The decision was made by the BBWAA's Board of Directors and was announced in a release on Thursday.
Le Batard relinquished his ballot in this year's BBWAA election to Deadspin.com as a protest regarding what he terms a "flawed" voting process.
The BBWAA said that "the punishment is allowed under the organization's constitution."
"The BBWAA regards Hall of Fame voting as the ultimate privilege, and any abuse of that privilege is unacceptable," the release said.
Deadspin announced in November that it had acquired a ballot from a member of the BBWAA electorate and intended to use a reader poll to determine the ballot. After the announcement of the 2014 election Wednesday, in which Greg Maddux, Tom Glavine and Frank Thomas were elected to the Hall, Deadspin posted the results of the poll that determined the 10 players to receive votes, revealing that it was Le Batard who had agreed to hand over his ballot to the site and its readers.
Le Batard, who earned his Hall of Fame vote as a 10-year member of the BBWAA through his association with the Miami Herald, explained to Deadspin that handing over the ballot was a form of protest over the "sanctimony" of the ballot.
"I feel like my vote has gotten pretty worthless in the avalanche of sanctimony that has swallowed it," Le Batard wrote in explaining his decision to relinquish his vote.
Le Batard said he is disturbed by "all the moralizing we do in sports in general," especially as it pertains to the snubbing of baseball greats, such as Barry Bonds and Roger Clemens, who were linked to performance-enhancing drugs.
"I don't think I'm any more qualified to determine who is Hall of Fame-worthy than a fan who cares about and really knows baseball," Le Batard said.
The Deadspin/Le Batard ballot, based on a poll of the site's readers, selected (in order of finish): Maddux, Thomas, Glavine, Mike Piazza, Craig Biggio, Edgar Martínez, Jeff Bagwell, Clemens, Bonds and Curt Schilling.
The Deadspin article explained that "Yes" or "No" votes on each candidate were tallied, and that the top 10 players who received more than 50 percent of the vote comprised the ballot. A total number of votes was not included in the poll results posted Wednesday.
Le Batard said to Deadspin, "I always like a little anarchy inside the cathedral we've made of sports."
Representatives of Le Batard's former paper and current outlet made statements about his actions on Wednesday.
"Whatever issues might be raised about the Hall of Fame voting process, we do not condone misrepresentation of any kind," Herald executive sports editor Jorge Rojas said in a statement. "Dan had a point to make. We think there are other ways he could have made it."
Said ESPN spokesman Josh Krulewitz in a statement: "We respect and appreciate Dan's opinions and passion about Hall of Fame voting. He received his vote while at the Miami Herald. We wouldn't have advocated his voting approach, which we were just made aware of today."
Barry M. Bloom is a national reporter for MLB.com and writes an MLBlog, Boomskie on Baseball. Follow @boomskie on Twitter. This story was not subject to the approval of Major League Baseball or its clubs.