Phils invite additional four players to Spring Training
Phils invite additional four players to Spring Training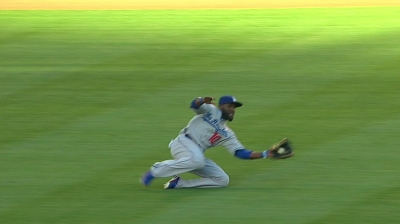 PHILADELPHIA -- The Phillies have invited four more players to Spring Training as non-roster invitees: outfielder Tony Gwynn Jr., catcher Lou Marson, right-hander Sean O'Sullivan and outfielder Dave Sappelt.
The quartet joins right-handers Shawn Camp and Jeff Manship; left-hander Cesar Jimenez; infielders Andres Blanco and Reid Brignac; and outfielders Leandro Castro and Clete Thomas.
Gwynn hit .300 with a .393 on-base percentage, 12 doubles, five triples and 27 RBIs in 333 at-bats for Triple-A Albuquerque last season. He has hit .244 in 605 games with the Brewers, Padres and Dodgers.
The Phils selected Marson in the fourth round of the 2004 First-Year Player Draft before trading him to the Indians in July 2009 in the Cliff Lee deal.
O'Sullivan went 8-5 with a 3.83 ERA in 20 starts last season with Triple-A Tucson. He also appeared in seven games with the Padres, including three starts, going 0-2 with a 3.96 ERA in 25 innings. O'Sullivan has a 5.89 ERA in 218 2/3 innings in 50 big league games.
Sappelt hit .240 in 31 games with the Cubs and .252 in 90 games with Triple-A Iowa.
Todd Zolecki is a reporter for MLB.com. This story was not subject to the approval of Major League Baseball or its clubs.