Trio of 1984 stars to make first pitches
Trio of 1984 stars to make first pitches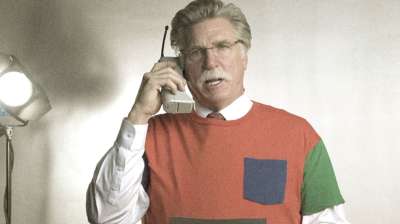 DETROIT -- Tigers catching great Lance Parrish will step out from behind the plate and take the mound on Tuesday to throw out the ceremonial first pitch prior to Game 3 of the American League Championship Series, at 4 p.m. ET on FOX. He'll be the first member of a trio of 1984 World Series champions to try to bring them luck.
Lou Whitaker, the second baseman of that championship team and one of the best all-around second basemen of his time, is slated to throw out the first pitch prior to Game 4 on Wednesday night. Jack Morris, a three-time World Series winner and the ace of that 1984 staff, is expected to make the first pitch prior to Game 5, on Thursday.
For Parrish it'll be a return to the ballpark he called his office for three years as a coach on manager Alan Trammell's staff from 2003 to 2005. He returned for the 25th-anniversary celebration of the '84 team four years ago, but hasn't been seen often since.
The national anthem performances will feature some familiar faces, with the Four Tops, Motown legends and Rock and Roll Hall of Fame inductees.
Jason Beck, T.R. Sullivan and Alden Gonzalez are reporters for MLB.com. Bobby Nightengale is an associate reporter for MLB.com. This story was not subject to the approval of Major League Baseball or its clubs.