Bucs Nation conjures up memories of '60 Series
Bucs Nation conjures up memories of '60 Series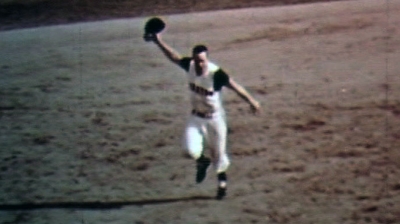 ST. LOUIS -- So the Pirates got blown out in the opening game of a postseason series. Nothing new there. Is that a reference to last month, when the Cardinals did a similar number on them here in a three-game series?
No, it's a reference to the middle of the last century, to the 1960 World Series. You either remember it or have read and heard about it ad infinitum: The Yankees routed the Bucs by scores of 16-3, 10-0 and 12-0 ... but the Pirates went home as winners on Bill Mazeroski's swing.
The comparison has cropped up often during the regular-season series between the National League Central rival Bucs and Cards, and manager Clint Hurdle personally heard a revival of it on his way to Busch Stadium on Friday morning.
"I did have a number of people from Bucs Nation reach out and reassure me that the three games that the 1960 Pirates lost [in the World Series] were by a combined score of 38-3," Hurdle said with a subtle wink. "Although we won four games in the Series. So the focus needs to be on the wins, not the runs. So I thought that was very entertaining and encouraging from our fan base."
The pattern was set long before the Cardinals' 9-1 romp in Thursday's Game 1 of the NL Division Series. While the Bucs claimed a 10-9 edge in regular-season play between the teams, St. Louis' victories included laughers by the scores of 10-6, 9-1, 13-0, 9-2 and 12-8. Those outcomes represented one-third of all the games in which Pittsburgh pitching allowed nine runs or more.
Tom Singer is a reporter for MLB.com and writes an MLBlog Change for a Nickel. He can also be found on Twitter @Tom_Singer. This story was not subject to the approval of Major League Baseball or its clubs.