Playoff spotlight to finally shine on Breslow
Playoff spotlight to finally shine on Breslow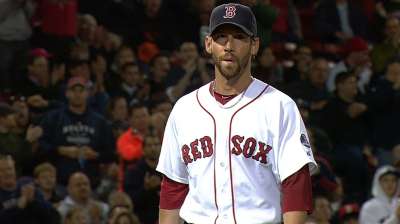 BOSTON -- One thing that happens in the playoffs is that vastly underrated players start to get noticed. Perhaps no one on the 2013 Red Sox has done more and gotten less attention for it than lefty reliever Craig Breslow.
In 61 appearances this season, Breslow has a 1.81 ERA while holding opponents to a .228 batting average.
Breslow bounced back and forth from the Minors until 2008, but he has been one of the more consistent lefty relievers out there the last few years.
This is the first time Breslow has been on a postseason team.
"Beyond knowing that I wanted to play in the postseason, I didn't really think about how long it would take," Breslow said. "I thought about the commitment the organization was willing to make to me, the commitment the organization was willing to make to get things going in the right direction and the core group of players and how quickly I felt that they should be able to turn things around."
Though he does not get the accolades of many of his teammates, Breslow -- who was acquired by the Red Sox on July 31, 2012 -- has played an important role in that turnaround.
For the Red Sox, it was a no-brainer to sign Breslow to a two-year deal this winter.
"He's experienced in Boston," manager John Farrell said. "You look at his career numbers, his track record, he's been a very consistent reliever. He hasn't been just a situational type of lefty. There's a lot of dependability in the person and the performer. All of those things added up to make it a very clear decision to include him and bring him back on the contract that he is."
Ian Browne is a reporter for MLB.com. Read his blog, Brownie Points, and follow him on Twitter @IanMBrowne. This story was not subject to the approval of Major League Baseball or its clubs.