St. Peter, Gardenhire praise Selig's contributions
St. Peter, Gardenhire praise Selig's contributions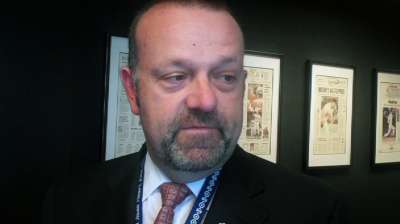 MINNEAPOLIS -- Given Commissioner Bud Selig's close relationship with the Pohlad family, the Twins had nothing but positive things to say about Selig, who announced on Thursday he'll officially step down in January 2015.
Twins President Dave St. Peter commended Selig for his role in making Major League Baseball a $9 billion industry. Under Selig's watch, baseball has instituted several changes, such as the Wild Card, Interleague Play and revenue sharing. And baseball is currently in the midst of unprecedented labor peace dating back to the 1994 strike.
"I think history will show that Commissioner Selig was probably as progressive and innovative as any leader has ever been in any professional sport," St. Peter said. "I don't think he gets enough credit for what's he accomplished to help transform the sport. It led to things such as revenue sharing, which has led to widespread competitive balance in the game, facility development, Wild Card play, Interleague Play and now replay.
"I know in our sport, and I'd challenge you to find another in another sport, I'm not sure if anyone has been at the helm for more change than Selig. I think ultimately that will be his legacy. I think he'll leave the game in a much better spot than he inherited."
St. Peter acknowledged that many Twins fans still hold a grudge against Selig for his role in the contraction talks of 2002 that saw baseball owners vote to contract two teams, which was expected to be the Twins and Montreal Expos. But St. Peter said Selig was supportive of keeping the Twins in Minnesota and helped them in their quest to build Target Field, which opened in 2010.
"I'd like to think a lot of that has worn off, but it's no doubt a part of the history," St. Peter said. "No one is going to change it. It came out of a feeling of hopelessness for our franchise. But I think what a lot of people don't know is what happened behind the scenes with the Commissioner and others championing the Minnesota market. Ultimately, the Twins franchise, despite the challenges of where we are on the field right now, is in a much better place than when Selig took over as Commissioner. I think a lot of the success for our franchise can be attributed to his leadership."
Twins manager Ron Gardenhire also commended Selig, as Gardenhire was the manager of the '02 Twins that were on the verge of contraction but ended up winning the American League Central and advanced to the AL Championship Series that year.
"Him letting us keep our baseball team, it starts with that," Gardenhire said. "I have a lot of respect for the man because of that. We were able to keep this team here in Minnesota. Some of us thought they'd never take this team away but there was talk about contraction. He was in charge and I think he had a lot of say-so in us keeping our baseball team."
Rhett Bollinger is a reporter for MLB.com. Read his blog, Bollinger Beat, and follow him on Twitter @RhettBollinger. This story was not subject to the approval of Major League Baseball or its clubs.