Mariners hold moment of silence for Yamauchi
Mariners hold moment of silence for Yamauchi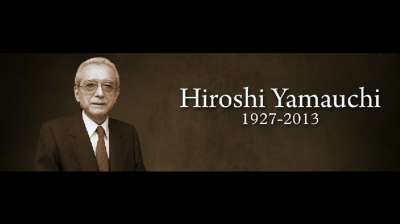 SEATTLE -- The Mariners held a moment of silence before Monday's game for Hiroshi Yamauchi, the majority owner who was credited with keeping the team from moving in 1992. It was the first Mariners game in Safeco Field since Yamauchi, 85, died in Kyoto, Japan, on Thursday. The owner was instrumental in facilitating the signing of Japanese star Ichiro Suzuki.
Seattle was the entry point for Yamauchi's Nintendo video-game empire in the United States, and to return the favor he purchased the team to prevent it from being bought by an ownership group from Florida.
On Thursday, the Mariners issued a statement that said, "Mr. Yamauchi will be remembered for his role in moving forward the opportunity for Japanese baseball players to play in the United States. He will forever be a significant figure in Mariners Baseball history."
Jacob Thorpe is an associate reporter for MLB.com. This story was not subject to the approval of Major League Baseball or its clubs.