Maddon no fan of one-and-done format
Maddon no fan of one-and-done format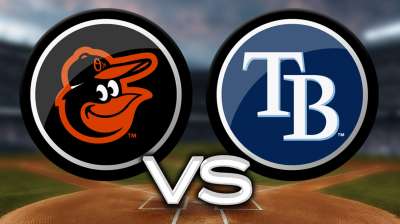 ST. PETERSBURG -- With winning the American League East no longer an option, the Rays must fight their way into the postseason through the one-game Wild Card playoff.
Manager Joe Maddon has made it clear that he is not a fan of the one-and-done format.
"If you make the playoffs, you should get at least two out of three," Maddon said. "There's a difference between a one-game playoff if you finish the season in a tie and then the playoffs."
But many fear that a three-game Wild Card series would give division winners too much time off, something Maddon said could be addressed through doubleheaders.
"If that's a big concern, you could suck it up," he said. "I'm not into that expeditious mode. I've never been into making this thing happen more quickly, whether it's the game or the season. Including more doubleheaders in the season would shorten the number of days, and then you could fill it up at the end. There are creative ways to get that done in order to keep everybody happy and make it slightly more fair."
Adam Berry is a reporter for MLB.com. Follow him on Twitter at @adamdberry. Sam Strong is an associate reporter for MLB.com. This story was not subject to the approval of Major League Baseball or its clubs.