NLDS rotation not set beyond Kershaw, Greinke
NLDS rotation not set beyond Kershaw, Greinke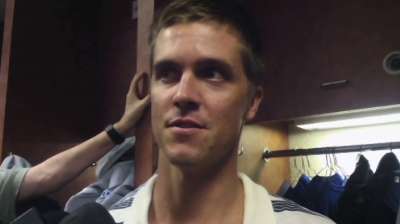 SAN DIEGO -- Dodgers manager Don Mattingly stated the obvious Friday, saying Clayton Kershaw and Zack Greinke are lined up to start Games 1 and 2 of the National League Division Series.
But Mattingly wouldn't say that Hyun-Jin Ryu would start the third game or that Ricky Nolasco the fourth game, even though Ryu and Nolasco are currently lined up in that order, followed by Edinson Volquez.
"Kershaw and Greinke, we know that for sure," Mattingly said. "The rest, we'll see as we go."
Mattingly said he thought Nolasco pitched better Thursday than the way it was characterized in the media. Nolasco was given a three-run lead in the top of the third inning, allowed six runs in the bottom of the inning and followed with two scoreless innings.
"It sounded like Ricky was terrible, but he got a lot better after that inning," Mattingly said. "He started making adjustments. That inning just got away from him."
Mattingly said the composition of the opposing team's lineup might influence which starter pitches Game 3. He said the schedule sets up for a four-man rotation, "unless we pitch somebody short [rest]. We've mulled it over but I'm not willing to say."
Ken Gurnick is a reporter for MLB.com. This story was not subject to the approval of Major League Baseball or its clubs.