Gardy knows rotation an issue moving forward
Gardy knows rotation an issue moving forward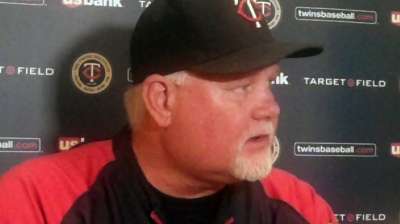 MINNEAPOLIS -- Twins manager Ron Gardenhire said he's seen some improvements from the Twins in a few areas this year, such as the bullpen and the defense, but starting pitching remains the club's biggest problem moving forward.
Gardenhire was candid before Sunday's game against the Rays, saying he doesn't believe the Twins have the kind of pitching in their organization to turn it around next year, and they will need some outside help.
"I don't think we have enough ready arms to step into this rotation," Gardenhire said. "We have lots of candidates. But are these guys ready to turn you around? I don't think so. They can fill some spots. But everyone is looking for pitching, and we're no different than any other organization."
Gardenhire also said he's been disappointed in some players who just seem to be going through the motions this month. He said he's been impressed by younger players such as Josmil Pinto and Chris Herrmann, who have been eager to improve, but wants to see more players step up over the last few weeks of the season.
"A lot of these guys have to understand this means a lot right now to how this roster is going to shape up next year," Gardenhire said. "Hopefully, they'll figure it out. We've been beating it into their heads that there's still something to play for."
Rhett Bollinger is a reporter for MLB.com. Read his blog, Bollinger Beat, and follow him on Twitter @RhettBollinger. This story was not subject to the approval of Major League Baseball or its clubs.