Krol working through first rough patch of career
Krol working through first rough patch of career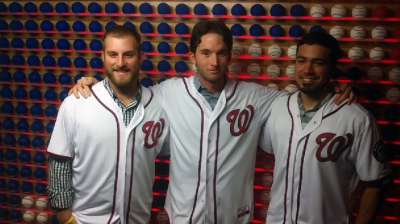 WASHINGTON -- Nationals reliever Ian Krol can't explain it.
In his first 15 innings in the Major Leagues, the left-hander had a 1.80 ERA with 13 strikeouts and one walk. In his past 12 innings, he has a 6.75 ERA and a strikeout-to-walk ratio of 1.14.
"There's nothing I can really say to explain how the last two months have gone," Krol said Sunday. "I go out there, I give it my all, do my best, listen to my catcher, throw what he wants me to throw, throw my pitches with conviction, and I haven't been so fortunate lately. And everybody will tell you in this locker room you'll go through times like that."
Krol faced two batters in Saturday night's 5-4 loss to the Phillies and surrendered what would prove to be the deciding run. He allowed a double to Jimmy Rollins, who advanced to third on a wild pitch and scored on a single by Chase Utley.
After throwing two fastballs past Rollins, Krol followed the suggestion of catcher Wilson Ramos and threw a changeup. Manager Davey Johnson said he would have liked to see Krol shake off Ramos and throw another fastball in that situation.
"He's still young. I don't think he knows what he wants to do," Johnson said. "He just relies on the catcher. But he's got a good arm, he's got good stuff. He'll put it all together."
Said Krol: "I was shaking off quite a bit and I had some success with it, but then I went through a short spurt where I would shake off and I would throw the wrong pitch. Ramos is a great catcher, he calls a great game and I trust him. It's my part to make sure I execute the pitch."
Tom Schad is an associate reporter for MLB.com. This story was not subject to the approval of Major League Baseball or its clubs.