Francona not surprised by Red Sox turnaround
Francona not surprised by Red Sox turnaround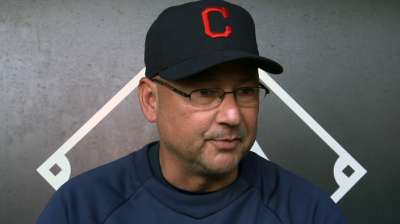 CHICAGO -- Tribe manager Terry Francona -- who managed the Boston Red Sox from 2004-11 and won two World Series championships with the club -- said he's very impressed, but not surprised at, the team's success this season following a 69-93 record in 2012.
"If you go back and look at my quotes when [Red Sox manager John Farrell] got hired, I said their glass got immediately half-full," Francona said. "Because there was instant buy-in with Dustin Pedroia, Clay Buchholz, John Lester, Jacoby Ellsbury and that group of players because they respected him so much."
The Red Sox beat the Yankees, 5-1, on Saturday to improve to a Major League-best 91-59, and hold a commanding lead in the American League East.
"I was actually surprised that people weren't picking them to win more games because they are a good team," Francona said. "[The success] doesn't surprise me."
Manny Randhawa is an associate reporter for MLB.com. This story was not subject to the approval of Major League Baseball or its clubs.