Getz undergoes tests for possible concussion
Getz undergoes tests for possible concussion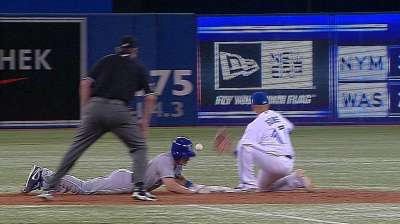 KANSAS CITY -- Royals second baseman Chris Getz, who exited Tuesday night's game with dizziness and an upset stomach, underwent more tests for a possible concussion on Thursday.
"I'm doing better," Getz said.
Getz left the 4-3 win over the Mariners after two innings, shortly after being jarred while making a fielding play. He did not return for the third inning.
Dick Kaegel is a reporter for MLB.com. Kathleen Gier is an associate reporter for MLB.com. This story was not subject to the approval of Major League Baseball or its clubs.