Wedge says Franklin needs a little polishing
Wedge says Franklin needs a little polishing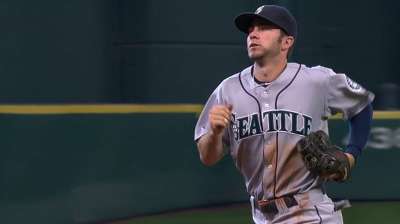 KANSAS CITY -- Although infielder Nick Franklin entered Wednesday night's game against the Royals hitting just .219, manager Eric Wedge remains confident that Franklin will be a big part of the Mariners' future.
Franklin started at second base and batted in the No. 9 slot in the third of a four-game set at Kauffman Stadium.
"I feel like he's an everyday player," Wedge said. "He's a switch-hitter who has some power and athleticism. But, I think he has a lot to learn. He's a young player who got here fairly quickly. He makes it a little more difficult for himself, just because he is hard on himself when he doesn't have success. He has had a lot of success in his young life.
"Learning how to handle the failure -- not necessarily accept it, but handle it -- is a big part of being a consistent big leaguer. He needs to do a better job of that, and he will. He has a great deal of ability."
Robert Falkoff is a contributor to MLB.com. This story was not subject to the approval of Major League Baseball or its clubs.