Doumit to play many positions upon return
Doumit to play many positions upon return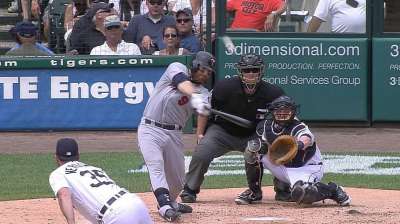 HOUSTON -- Ryan Doumit is expected to make a return to the lineup for the Wednesday afternoon series finale against the Astros. Doumit, who suffered a concussion on Aug. 7, pinch-hit on Monday and wasn't in the starting lineup on Tuesday.
"He'll be in there tomorrow," Twins manager Ron Gardenhire said. "There's no injuries, we've just got other people. And we're going to mix people as best we can, use some kids."
Doumit, who has caught 43 games and played the outfield in 56, will continue to wear many hats, according to Gardenhire.
"He's going to be the DH a lot, he'll play right field a little bit," Gardenhire said. "I don't know how much catching he's going to do. I'm going to talk to him about that and we'll go from there."
Doumit needs four homers to reach 100 for his career.
Glenn Sattell is a contributor to MLB.com. This story was not subject to the approval of Major League Baseball or its clubs.