Leyland reiterates displeasure with callup practice
Leyland reiterates displeasure with callup practice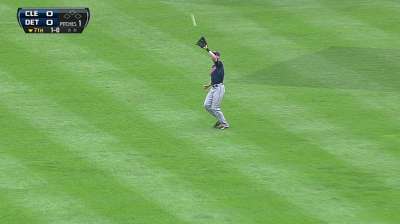 BOSTON -- On the day the Tigers and Red Sox finalized their September callups, manager Jim Leyland was asked how the expanded roster affects his bullpen matchups. The result was a familiar refrain he has echoed over the years about the inequities of playoff races being decided with expanded rosters in the final month.
He has hated the practice for years.
"That's been one of my big quirks for a long time," Leyland said.
Leyland has long supported capping the number of available players for a contest. A team could have close to 40 players on its roster for September thanks to callups, but he would prefer a rule having them designate 28 to 30 active players for a given game.
It has been discussed, he said, but hasn't had enough support to become a rule.
"It doesn't make sense for me to play five months of baseball, and then the last month you change the rules," he said. "It makes no sense to me at all."
The result is a bevy of left- and right-handed hitters on the bench for several teams, and several left- and right-handed pitchers to bring in for a matchup. Thus, trying to bring in a lefty reliever for a lefty hitter who might be weak against southpaws is futile. The new challenge becomes the reverse.
"You don't get a matchup," he said. "You'd better hope that a righty can get a lefty out, or a lefty can get a righty out. Because in a lot of cases, you're not going to have any choice, so you pick your poison."
Jason Beck is a reporter for MLB.com. Read Beck's Blog and follow him on Twitter @beckjason. This story was not subject to the approval of Major League Baseball or its clubs.