Young to join Rays for finale in Oakland
Young to join Rays for finale in Oakland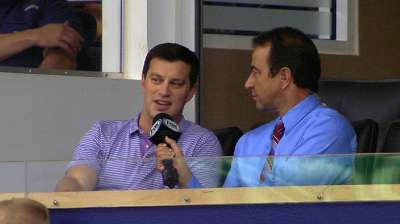 OAKLAND -- Delmon Young's flight touched down about the same time the Rays took the field for batting practice on Saturday.
Released by the Phillies on Aug. 14, Young signed with the Rays eight days later.
He returns to the club with which he began his professional career in 2003, when he was selected No. 1 overall by the Rays in the First-Year Player Draft. He has also played for the Twins and Tigers.
"He has a knack for driving in runs," Rays manager Joe Maddon said. "He'll be used primarily as a designated hitter and pinch-hitter. He'll get a chance to make an impact."
Rick Eymer is a contributor to MLB.com. This story was not subject to the approval of Major League Baseball or its clubs.