Cubs invest in international prospects despite penalty
Cubs invest in international prospects despite penalty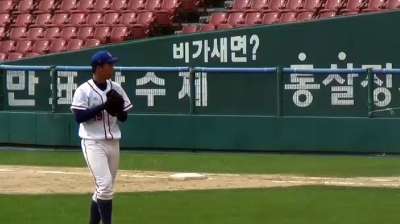 CHICAGO -- The Cubs were expected to face a penalty for overspending in the international player market, but Theo Epstein said that's part of their plan.
"We don't see it as much of a penalty," said Epstein, president of baseball operations. "We budgeted for it with respect to the 100 percent tax. Next year, we'll spread our money around with some pitching instead of going after the large investments. We like the large investments this year."
On Monday, the Cubs signed Taiwanese right-handed pitcher Jen-Ho Tseng for a $1.625 million bonus. They've also signed Dominican outfielder Eloy Jimenez, considered the top international prospect on MLB.com's rankings, for $2.8 million, plus No. 3 Gleyber Torres of Venezuela.
With those signings, plus others, the Cubs face a penalty for exceeding their spending pool by 10 to 15 percent. The penalty would be a 100 percent tax on the overage as well as restrictions on 2014-15 spending. Because teams cannot acquire more than 50 percent of their initial international bonus pool, the maximum bonus pool for the Cubs would be $6.836 million. With the addition of Tseng, the Cubs have committed $7.895 million to international prospects.
Because the Cubs had the second-most pool money, which was determined by how the team finished in 2012, they wanted to take advantage of being in that position, Epstein said.
"That [international] market, you're talking $1 million here, $1 million there, and that's the type of thing we can afford," Epstein said Tuesday. "Right now, we're not in a position to throw around hundreds of millions of dollars in free agency, but we can do it in that [international] market and try to monopolize it as much as we can."
Carrie Muskat is a reporter for MLB.com. She writes a blog, Muskat Ramblings, and you can follow her on Twitter @CarrieMuskat. This story was not subject to the approval of Major League Baseball or its clubs.