Hitting coach Manto remaining positive
Hitting coach Manto remaining positive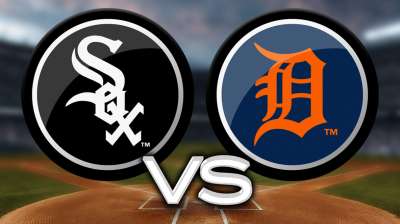 DETROIT -- Paul Konerko once described the job of a Major League Baseball hitting coach as the toughest at any level of any professional sport.
The 2013 White Sox season has given Jeff Manto a greater understanding of Konerko's assessment, albeit an unwanted understanding.
After finishing fourth in the American League in runs scored during Manto's 2012 debut as the White Sox hitting coach, the offense ranks last in that particular category in 2013. The White Sox had scored just 392 runs entering Saturday night's contest, joining the Marlins (351) as the only teams below 400 in the game.
Manto features an extraordinarily positive attitude amidst this extraordinarily disappointing campaign. But in surveying this White Sox landscape, Manto admitted Saturday the shortcomings are not totally unexpected.
"We can point our fingers to a lot of different things," Manto told MLB.com before his group faced 15-game-winner Max Scherzer. "We didn't have our offense together all year.
"Gordon Beckham was gone for 1 1/2 months, Konerko for 30 days, [Dayan] Viciedo was out for a while. We had young catchers learning how to hit at the Major League level. There are a lot of things that point to the fact that this year should be different.
"Statistically we are not as good as we were last year, but there are a lot more intangibles that were different last year as well," Manto said. "I don't think we are doing anything different."
General manager Rick Hahn gave Robin Ventura and his coaching staff a vote of support during a Thursday morning interview on WSCR 670 AM, the White Sox flagship station. Ventura basically did the same thing for his staff on Saturday.
"We're all working hard and doing everything," Ventura said. "It's not like he's done anything different to make them do this or is purposely different. It doesn't mean [Manto] knows more or less. It just means everyone is still trying to figure it out."
As for Manto's future, which should produce an influx of younger players to work with, it only goes as far as that day's game for the White Sox hitting coach.
"Nobody is giving up in here at all," Manto said. "We have a lot of work to do and a lot of stuff on our plate. Every day we come in here and try to be as enthusiastic as we possibly can.
"Our coaching staff can't wait to get to the ballpark so we can teach. This is part of the gig, what we signed up for, but unfortunately we are in the position we are. But every coach in our room has been through this as a player."
Scott Merkin is a reporter for MLB.com. Read his blog, Merk's Works, and follow him on Twitter @scottmerkin. This story was not subject to the approval of Major League Baseball or its clubs.