Moscoso happy to join Giants' organization
Moscoso happy to join Giants' organization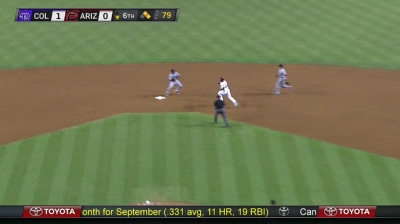 SAN FRANCISCO -- A day after the Giants acquired him from the Cubs, pitcher Guillermo Moscoso was in the clubhouse Saturday, but not yet activated as a member of the 25-man roster.
Moscoso, who has spent parts of four seasons in the Majors with Texas, Oakland and Colorado, said he is happy to join San Francisco and the familiar faces that are now teammates.
"I know pretty much all the guys," said Moscoso, who said he has played with Gregor Blanco, Marco Scutaro and Pablo Sandoval in winter ball and in Venezuela.
Moscoso said he appreciates the opportunity to pitch in cavernous AT&T Park. In his last Major League stint, Moscoso pitched for the Rockies in hitter-friendly Coors Field. On the road, Moscoso's ERA was 2.70 in 23 1/3 innings, but at home the mark ballooned to 9.11 in 26 2/3 innings.
"It was tough in the beginning," he said. "It's a hitter's park. I got used to it. I made adjustments.
"It was a good experience. It was a different way to pitch."
Manager Bruce Bochy said the club might activate Moscoso on Sunday.
Andrew Owens is an associate reporter for MLB.com. Follow him on Twitter @OwensAndrew. This story was not subject to the approval of Major League Baseball or its clubs.