Possible Peralta suspension hangs over Tigers
Possible Peralta suspension hangs over Tigers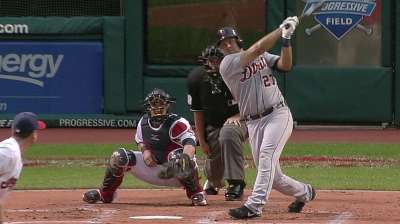 DETROIT -- Major League Baseball is expected to suspend as many as 20 players at some point after next week's All-Star break for their connection with Tony Bosch and the Biogenesis clinic in Miami, according to an ESPN report.
Tigers shortstop Jhonny Peralta has been linked to Biogenesis, according to reports, but it is unclear if he is in danger of a suspension. Manager Jim Leyland declined to elaborate if a backup plan is in place if Peralta were suspended.
"I'm not getting into that," Leyland said. "That's not for managers to discuss in my opinion. I'm not going to discuss it. That's a lot higher up than me."
If MLB does levy suspensions, players who appeal would remain active while their cases are ongoing.
Peralta was named to the American League All-Star team and is batting .303 with seven home runs and 42 RBIs.
Bobby Nightengale is an associate reporter for MLB.com. This story was not subject to the approval of Major League Baseball or its clubs.