Maddon not a fan of daily batting practice
Maddon not a fan of daily batting practice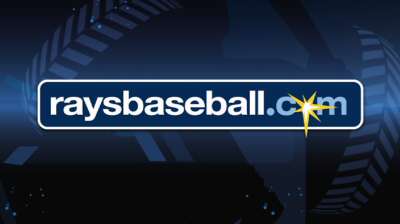 ST. PETERSBURG -- Fans arriving early to Tropicana Field in hopes of catching a batting-practice home run from Evan Longoria or Wil Myers have been disappointed during the early part of the Rays' current 10-game homestand.
The Rays haven't taken batting practice on the field since Wednesday in Houston. Manager Joe Maddon never has his team take on-field batting practice for day games, as was the case for Thursday's series finale against the Astros and Sunday's finale with the White Sox.
As for Friday and Saturday, Maddon left it up to his players if they wanted to swing in the batting cages.
"I thought we were a little bit fatigued coming off that series in Houston, and I would rather them save their energy for the game," Maddon said. "I think pregame batting practice is the most overrated ritual in all of professional sports. If we feel fatigued at all, I would much rather they show up later, get loose and come out and play just like they did when they were kids."
Maddon, known for his unconventional managing habits, is of the opinion that "all baseball players swing way too much during the season" and often talks about a point of diminishing returns with over-swinging.
"It doesn't matter," Maddon said. "I don't understand why people think it matters so much. I'm more concerned about getting ground balls on a new field. I'm a big believer in feel. I'm all for hard work, but you can go over the top sometimes to the point where you lose effectiveness, and I really believe a fresh mind exceeds a fresh body any day of the week."
Tropicana Field's turf can be taxing on players' feet, something eighth-year Ray Ben Zobrist, the club's lone 2013 All-Star, knows all about.
"It keeps people off their feet, especially on the turf when they could take a rest and do the things that they know they have to do," Zobrist said. "BP is probably more important for defensive work. Once we've played a certain number of games, it can become something that's overdone. We're still getting all the same work we would get, we're just doing it in the cage instead of on the field.
"In this game, we're playing so many games and there are very few days off. Everyone is going to get tired and when your body wears down, I don't care how mentally tough you are, your mind is going to wear down. The more you can keep your body fresh, it's going to be easier to replenish your mind and feel your best out there."
Bill Chastain is a reporter for MLB.com. Sam Strong is an associate reporter for MLB.com. This story was not subject to the approval of Major League Baseball or its clubs.