McDonald eager to contribute with Phillies
McDonald eager to contribute with Phillies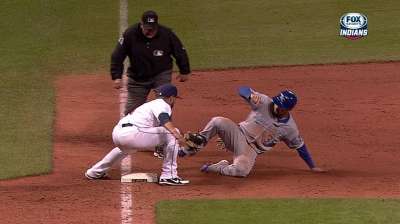 LOS ANGELES -- Phillies infielder John McDonald understands his role. He understands why he is here.
He is here to play defense and give Chase Utley, Jimmy Rollins and Michael Young the occasional break. The Phillies acquired him Thursday in a trade with the Indians because they wanted Freddy Galvis to play every day in Triple-A Lehigh Valley.
McDonald, 38, said he is happy the Phillies acquired him, but he would have gone somewhere in Triple-A to continue his career.
McDonald is hitting just .053 (2-for-38) this season.
"I've hit balls hard this year. It kills me to see my average obviously," he said.
Todd Zolecki is a reporter for MLB.com. This story was not subject to the approval of Major League Baseball or its clubs.