Twenty-five years ago, Biggio debuted with Astros
Twenty-five years ago, Biggio debuted with Astros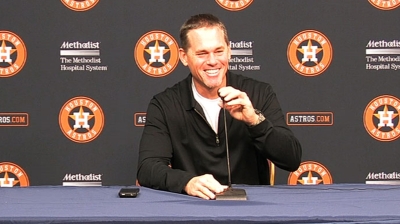 HOUSTON -- Twenty-five years ago -- June 26, 1988 -- a rookie catcher named Craig Biggio made his Major League debut with the Astros. He caught starting pitcher Jim Deshaies and reliever Larry Andersen, who combined to shut out the Giants, 6-0.
It's highly likely Biggio has a pretty clear recollection of that day, given it was his first big league game.
But Deshaies, now a television analyst for the Cubs, said he doesn't remember a lot about it.
"Had I known I was throwing to a future Hall of Famer, I would have focused more," he said.
Alyson Footer is a national correspondent for MLB.com. Follow her on Twitter @alysonfooter. This story was not subject to the approval of Major League Baseball or its clubs.