Gardenhire: Pelfrey will benefit from time off
Gardenhire: Pelfrey will benefit from time off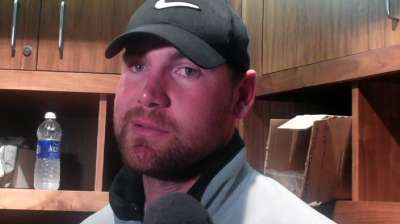 Twins right-hander Mike Pelfrey may be on the 15-day disabled list with a back strain, but manager Ron Gardenhire is not too worried.
In fact, Gardenhire believes Pelfrey will benefit from the time off.
"Especially coming back from Tommy John, this is probably a good time of the season to take a step back, miss a couple of starts," Gardenhire said. "He told me he's probably 90 percent. So, believe me, he won't miss much work."
Minnesota scratched Pelfrey from his scheduled start last Sunday and placed him on the 15-day disabled list after he suffered a back strain while running during batting practice on Saturday.
Left-hander Pedro Hernandez was recalled from Triple-A Rochester to start in Pelfrey's place, and he earned the win in a 5-3 victory against the Indians. Hernandez gave up two runs on three hits with six walks and two strikeouts in five innings.
Pelfrey is 3-6 with a 6.11 ERA in 14 starts.
Joe Morgan is an associate reporter for MLB.com. This story was not subject to the approval of Major League Baseball or its clubs.