Hart concedes: 'I know I'm not ready'
Hart concedes: 'I know I'm not ready'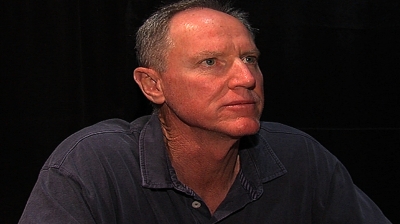 CINCINNATI -- These are frustrating days for Brewers first baseman and free-agent-to-be Corey Hart, who confirmed Sunday what general manager Doug Melvin said last week: Hart could be out until after the All-Star break.
He had knee surgery in late January and initially said he hoped to be ready before the end of April. Then he aimed for the end of May, and then June. The issue is not Hart's knee but his right quadriceps, which is refusing to "fire" correctly, causing him to struggle with sudden movements.
He remains stuck in rehab mode, with no date set for an assignment to a Minor League affiliate.
"With Dan [Wright, the team's head athletic trainer], we talked before going out on the road, and said if this was a great road trip, maybe we could schedule something," Hart said. "And it's been a good road trip, but, I mean, it's not where I can go out there and be competitive by any means right now.
"It might be [after the All-Star break]. I'm able to go out there and swing and throw. But I can't do the little things, like stop after I get going. They're hitting ground balls right at me right now, but anything more than two feet away, I just won't get to it. As much as I want to be out there, competitively I know I'm not ready."
The Brewers also lost potential replacements Mat Gamel (torn ACL) and Taylor Green (hip surgery) to season-ending injuries, and entered Sunday last in the Majors with a .511 OPS from their first basemen. The team acquired Juan Francisco from the Braves on June 3, hoping for some offense, but he's had three hits (including his first Brewers home run on Saturday) in his first 26 at-bats after the swap.
The Brewers have No. 7 prospect Hunter Morris producing at Triple-A Nashville (.243 average, 13 home runs, 33 RBIs in his first 59 games), but manager Ron Roenicke noted that the Brewers' shortcomings at first base are offset by their above-average power in center field (Carlos Gomez) and shortstop (Jean Segura). The manager also praised Francisco's other contributions.
"He's played a good first base," Roenicke said. "It looks like he's got good hands, a good arm. So [we will see] if we can get him swinging the bat some, like we know he has the ability to do....
"You're in a season where you've lost three first basemen, and to think there's somebody else you can put in that slot and have this huge production, it's not realistic. We gave [Morris] the opportunity in Spring Training. So we have options, but to say there is somebody out there who you know is going to be a run-producer, it really isn't there."
Adam McCalvy is a reporter for MLB.com. Read his blog, Brew Beat, and follow him on Twitter at @AdamMcCalvy. This story was not subject to the approval of Major League Baseball or its clubs.