Hanley feeling good but still limited
Hanley feeling good but still limited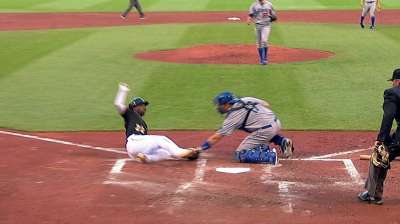 PITTSBURGH -- Hanley Ramirez returned to the Dodgers lineup Friday night, and he said he didn't feel any pain afterward. But still, with an injury as delicate as a hamstring strain, he has some limitations.
Mattingly said batting and fielding won't be a problem for his shortstop, but added that Ramirez doesn't have his full arsenal of tools back at this point. The 29-year-old has played just 11 games this season and came off the disabled list June 4, but has only started three games since because of the hamstring.
"I don't think he's going to be trying to steal bags, but we do know he can hit, play the field," Mattingly said. "He's not running at 100 percent."
Mattingly said he may treat Ramirez like he does Mark Ellis by giving him a day off after playing him, until the injury is fully healed.
Steven Petrella is an associate reporter for MLB.com. This story was not subject to the approval of Major League Baseball or its clubs.