Bochy tabs Johnson, Collins as NL All-Star coaches
Bochy tabs Johnson, Collins as NL All-Star coaches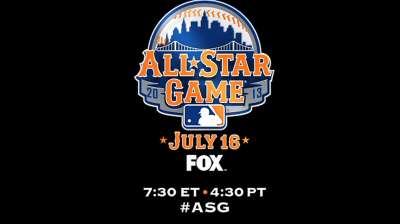 PITTSBURGH -- Bruce Bochy honored a mentor and paid respect to a longtime peer in selecting his coaches for next month's All-Star Game at New York.
Bochy, who will pilot the National League squad as the manager of last year's World Series-winning Giants, took a New York, New York approach in selecting Washington manager Davey Johnson and Mets manager Terry Collins as his coaches for the July 16 Midsummer Classic at Citi Field. The appointments were officially announced Thursday.
Johnson's 1984-1990 stint as Mets manager included a still-legendary World Series triumph in 1986, when the club finished 108-54 in the regular season.
That came a few years after Johnson, a roving hitting instructor in the Mets' Minor League system before ascending to manager, bolstered Bochy's confidence at the plate. Bochy played in the Mets organization from 1981-82.
"I have some history with Davey," Bochy said. "He helped me as a player. From what I understand, this could be his last year. He has some history in New York, so I thought it would be neat for him to get his accolades."
Bochy also wanted Collins to receive his due as the manager of the club that occupies this year's All-Star home.
"I've known Terry for a while," Bochy said. "He's right there. It makes sense to take him."
Bochy's Giants coaching staff also will be on hand.
Chris Haft is a reporter for MLB.com. This story was not subject to the approval of Major League Baseball or its clubs.