Buck struggling under weight of responsibility
Buck struggling under weight of responsibility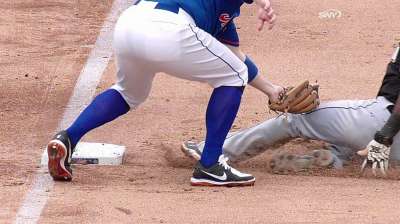 NEW YORK -- Manager Terry Collins said that catcher John Buck's current struggles at the plate are a result of him trying to do too much. Buck is 18 for his last 103 at-bats dating back to May 3.
Buck has 11 home runs this season, but nine of them came in April, and he hasn't hit one since May 24.
Collins said Buck is trying to carry the team on his own with so many of his teammates struggling.
"I think John's just trying to step up and pick up that big load, because he did early," Collins said. "No one guy can do it by himself."
Chris Iseman and David Wilson are associate reporters for MLB.com. This story was not subject to the approval of Major League Baseball or its clubs.