FAQs on possible Biogenesis suspensions
FAQs on possible Biogenesis suspensions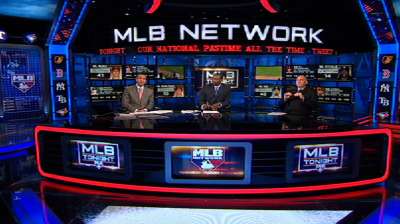 Q. What happens next?
A. Biogenesis founder Anthony Bosch will be interviewed sometime in the next week, according to ESPN. How many players may face suspensions and for how long will be determined after baseball investigators fully evaluate the evidence they have.
Q. One of the players rumored to be facing a possible suspension is Yankees third baseman Alex Rodriguez. He's rehabbing from hip surgery, and there's no clear timetable for his return. Can a player be suspended while on the disabled list?
A. Yes. For example, Phillies infielder Freddy Galvis was given a 50-game suspension on June 19 last season after testing positive for a metabolite of Clostebol. He had been placed on the DL with a fractured vertebrae on June 7 and was still sidelined when his 50-game suspension was up.
Q. In that scenario, how is the player penalized?
A. Players are not paid while they're suspended.
Q. How will Major League Baseball announce potential suspensions?
A. It depends. If the player is considered a first-time offender, he's informed privately. No announcement is supposed to be made until after he decides whether to appeal and that process is completed. In the case of a player who's previously been suspended, MLB is free to make his name public immediately.
Q. What happens if a player decides to appeal?
A. There will be a hearing in front of an arbitrator. The player will be represented by the Major League Baseball Players Association or an attorney of his choosing. MLB's case will be made by a management labor lawyer.
Q. Can the arbitrator compromise by, say, reducing a 50-game suspension to 25 games?
A. No. Just like in salary arbitration, he or she must come down on one side or the other.
Paul Hagen is a reporter for MLB.com. This story was not subject to the approval of Major League Baseball or its clubs.