Girardi not expecting speculation to be distraction
Girardi not expecting speculation to be distraction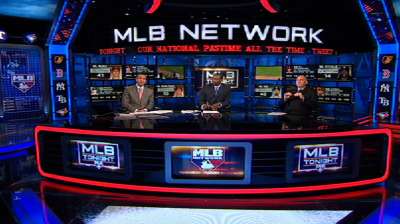 NEW YORK -- Yankees manager Joe Girardi on Wednesday continued to say he has no plans to discuss with Alex Rodriguez the slugger's potential suspension or possible involvement with the Miami-area anti-aging Biogenesis clinic founded by Anthony Bosch.
Girardi said any conversations he has with Rodriguez going forward will continue to focus strictly on on-field activities and his ongoing rehab work in Tampa Bay.
"No, I have not," Girardi said when asked if he had talked to Rodriguez since the reports surfaced. "And when I do talk to him, it'll certainly be baseball stuff and rehab stuff like it always has been."
Rodriguez's name came into the spotlight Tuesday night, when ESPN's "Outside the Lines" reported that Rodriguez is one of the players that Major League Baseball is possibly seeking to suspend based on connections to Bosch's clinic.
Reports suggest that MLB may pursue as much as a 100-game suspension for Rodriguez. Girardi, however, said he will continue to plan on Rodriguez returning from injury sometime after the All-Star break until instructed otherwise.
For the time being, Girardi doesn't see the Biogenesis situation becoming a distraction in the clubhouse. Catcher Francisco Cervelli has been previously reported to have a connection to Biogenesis. It remains unclear whether Yankees second baseman Robinson Cano has any connection to Bosch. Sonia Cruz, the spokeswoman for his foundation, was listed in Biogenesis documents, and MLB officials have investigated whether she might have been a conduit for Cano.
"Being in New York, you're always going to have things that come up. Some of it's going to be speculation, some of it's not, and you just deal with it," Girardi said. "You deal with it as time goes on, and you make sure the players focus on the field, and I think our guys are really good at doing that. There's a lot of expectations that players deal with here, there's a lot of things that players have to deal with on a daily basis to play the game, and I think guys are really good at handling that."
As for what the report potentially means for the game of baseball, Girardi reiterated his disappointment with performance-enhancing drugs again becoming a hot topic. Yet, regardless of the results of the investigation, which could lead to suspensions of upwards of 20 players, Girardi said the game will survive and continue to prosper.
"Well, I think the game is always bigger than one individual, 10 individuals, 100 individuals, even 1,000 individuals," Girardi said. "This game has gone on for a long period of time. I think the important thing is you try to learn from everything that happens in the game, whether it's good or bad or indifferent, you try to learn. And that's how I try to get by it and through it and however you want to talk about it."
Paul Casella is a reporter for MLB.com. Follow him on Twitter @paul_casella. Josh Vitale is an associate reporter for MLB.com. This story was not subject to the approval of Major League Baseball or its clubs.