Carpenter continues to thrive in leadoff spot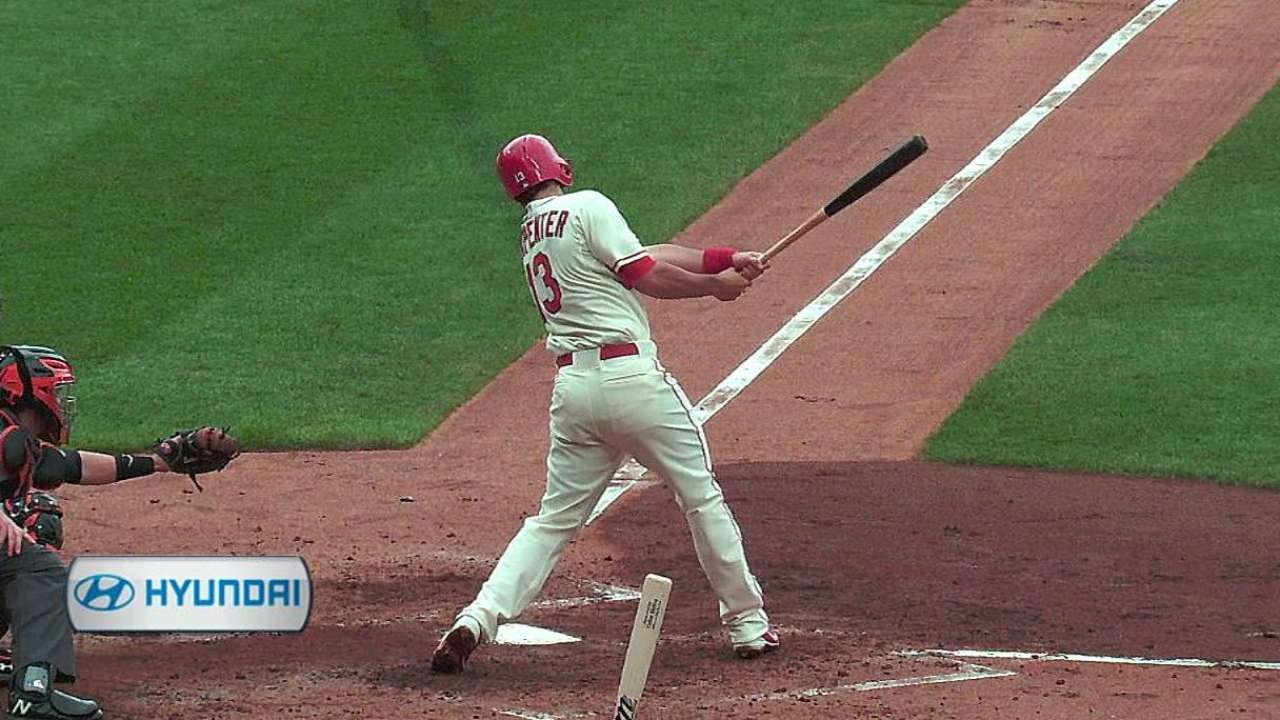 Matt Carpenter always thought he might make a good leadoff hitter. And this season, he's gotten the opportunity to show it, batting .336 with a .422 OBP through 35 games batting first.
"Just given the way that I take an at-bat and, you know, get on base, I thought that there would be a possibility that I could be a good leadoff hitter, but I just never really fit the mold," Carpenter said. "Never really got that opportunity. I've enjoyed it. I want to get on there for these guys and keep our offense rolling."
Carpenter extended a career-high 13-game hitting streak with a leadoff triple on Tuesday night against Arizona, and he currently leads the Cardinals in multihit games with 22. He is tied with three others for for the National League-lead in doubles at 18.
The Cardinals have been particularly effective driving in Carpenter in the first inning this season. He has scored 16 times in the first, which is at least 10 more runs than in any other inning.
"I feel like every time I get on there, someone drives me in," Carpenter said. "The guys behind me are incredible. … If I can just get on, those guys will find a way to get me in there."
Chad Thornburg is an associate reporter for MLB.com. This story was not subject to the approval of Major League Baseball or its clubs.