Beckham returns to lineup, bats ninth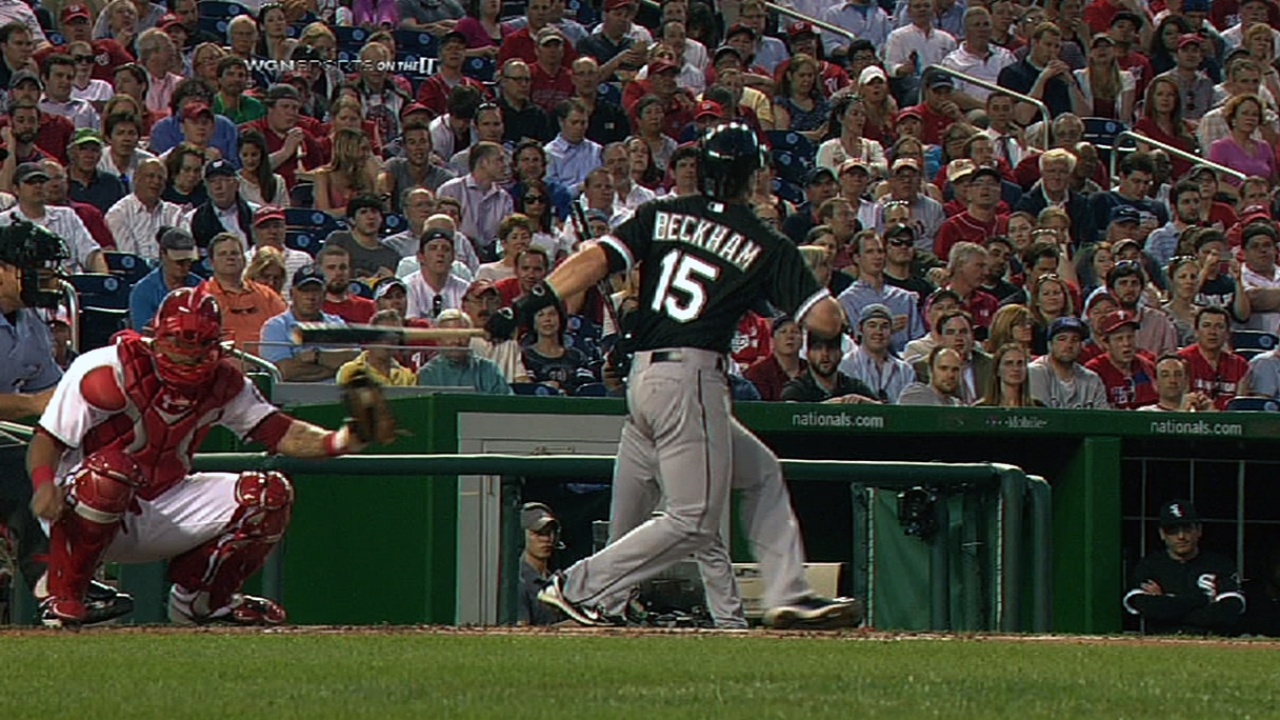 SEATTLE -- Gordon Beckham returned to the White Sox lineup Monday, hitting ninth and starting at second base, after completing an eight-game Minor League rehab assignment with Triple-A Charlotte.
He played the entirety of Monday's 4-2 loss to the Mariners, finishing 0-for-3.
Beckham had been on the disabled list since April 12 following surgery to remove a fractured hamate bone in his left hand. He suffered the injury during a second-inning at-bat on April 9 and had his rehab work shut down for one week when he experienced soreness in the left hand.
"I'm sure I was able to compete but I wasn't able to even get into anything. I was barely swinging, getting hits," Beckham said before Monday's game of the soreness that held him out until this past Thursday. "It was working out but at the same time I remember thinking, 'I don't know how I'm getting hits right now because it doesn't feel good. It hurts. Every swing hurts.'
"The only time it wouldn't hurt is when I literally squared it up perfectly. I just knew that I wasn't ready to come back and help these guys. I would have hurt a lot more than I would have helped."
That pain did not lead to another X-ray for Beckham but instead a visit to the doctor, who reassured him that everything had healed fine. Beckham changed the way he wrapped his wrist, changed his medication and needed just three more games after his break.
There were also two games played at shortstop for Beckham during the rehab, although it doesn't seem to be a position he plans on moving to in the near future.
"It was awesome. I had a lot of fun doing that," said Beckham of playing shortstop for the first time since 2009. "It was a blast from the past, but it felt normal. I had a lot of fun doing it. That's about it.
"I don't think I'm a permanent solution at shortstop. I hate to say I couldn't do it for a whole season. I'm so used to second base I don't know how that would be. It's different, but I know I could fill in if Alexei [Ramirez] got hurt or something."
Scott Merkin is a reporter for MLB.com. Read his blog, Merk's Works, and follow him on Twitter @scottmerkin. This story was not subject to the approval of Major League Baseball or its clubs.