Tulo credits routine rest with recent hot streak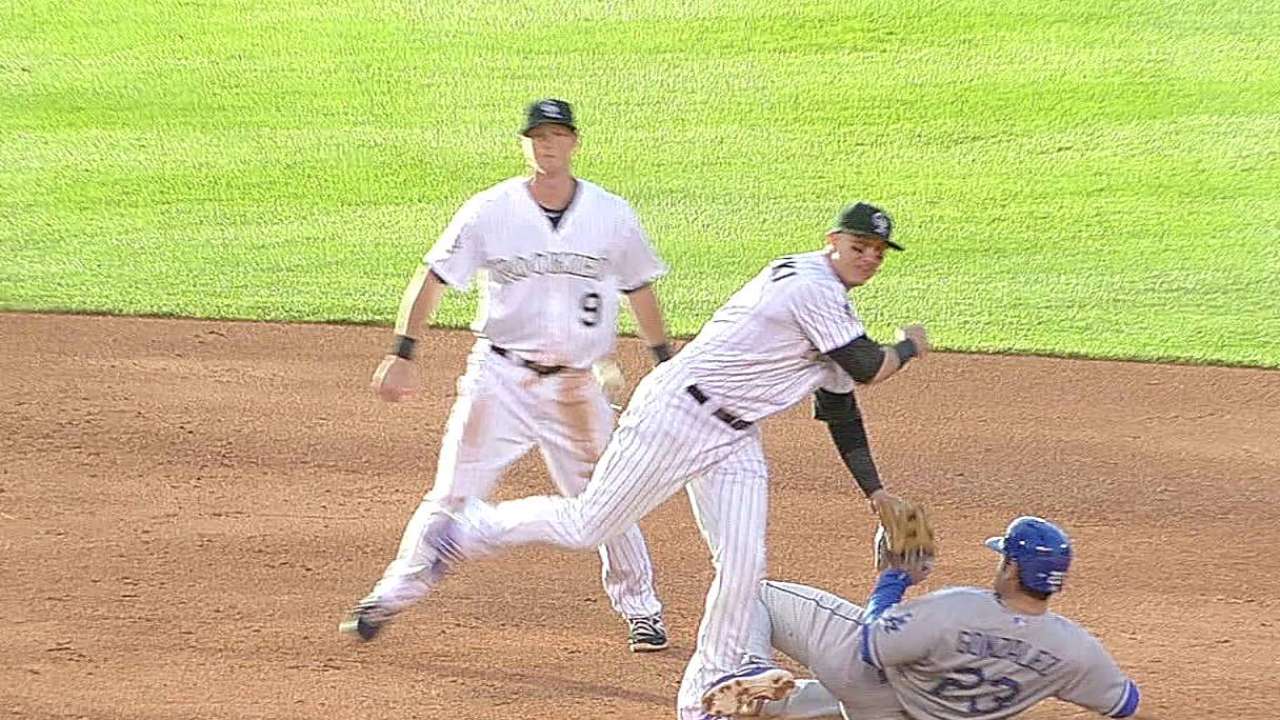 CINCINNATI -- The current part of the schedule is favorable to the Rockies' hitters -- as long as they don't become too power happy, shortstop Troy Tulowitzki warns.
The three-game series against the Reds that started Monday night is at Great American Ball Park, which has close fences down the lines and in the power alleys. After this series, the Rockies are home for 10 games in 11 days.
"I don't know if it's good, because there are a lot of places in our division that are pitchers' parks," Tulowitzki said. "We need to do a better job of what we talked about in the spring, moving guys over and just playing the game better. We can't get away from that, because in the long run that's what's going to help us win a division, not sitting here and banging."
Tulowitzki has displayed his power and ability to hit for average consistently this season, and especially recently. May 10-11 marked the last time he was hitless in consecutive games. In his past 18 games, he has hits in all but two, and has posted five home runs and 15 RBIs over that period.
Much of that production occurred while the Rockies were out of sync, so the team went just 8-10. But winning the last two of a three-game set with the Dodgers has helped the Rockies' mindset.
"Those were two big wins, and it's definitely nice to win the series," Tulowitzki said. "We were struggling a little before that, so to beat a divisional opponent two out of three hopefully gets us on the right track."
Manager Walt Weiss' plan to give Tulowitzki periodic days off has gone over well with the shortstop, especially since the Rockies won the last two times he wasn't in the lineup -- May 22, a 4-1 victory over the D-backs, and Sunday, a 7-2 victory over the Dodgers.
'It's always nice to get that day off and the team still wins -- kind of icing on the cake," he said. "It's seemed to work. I came in today, and it's nice and humid. I feel rested and feel good to go. I never thought I'd say this, but it's really worked to my advantage."
Thomas Harding is a reporter for MLB.com. Read his blog, Hardball in the Rockies, and follow him on Twitter @harding_at_mlb. This story was not subject to the approval of Major League Baseball or its clubs.