Baker looking to Izturis, Hannahan to fill in for Phillips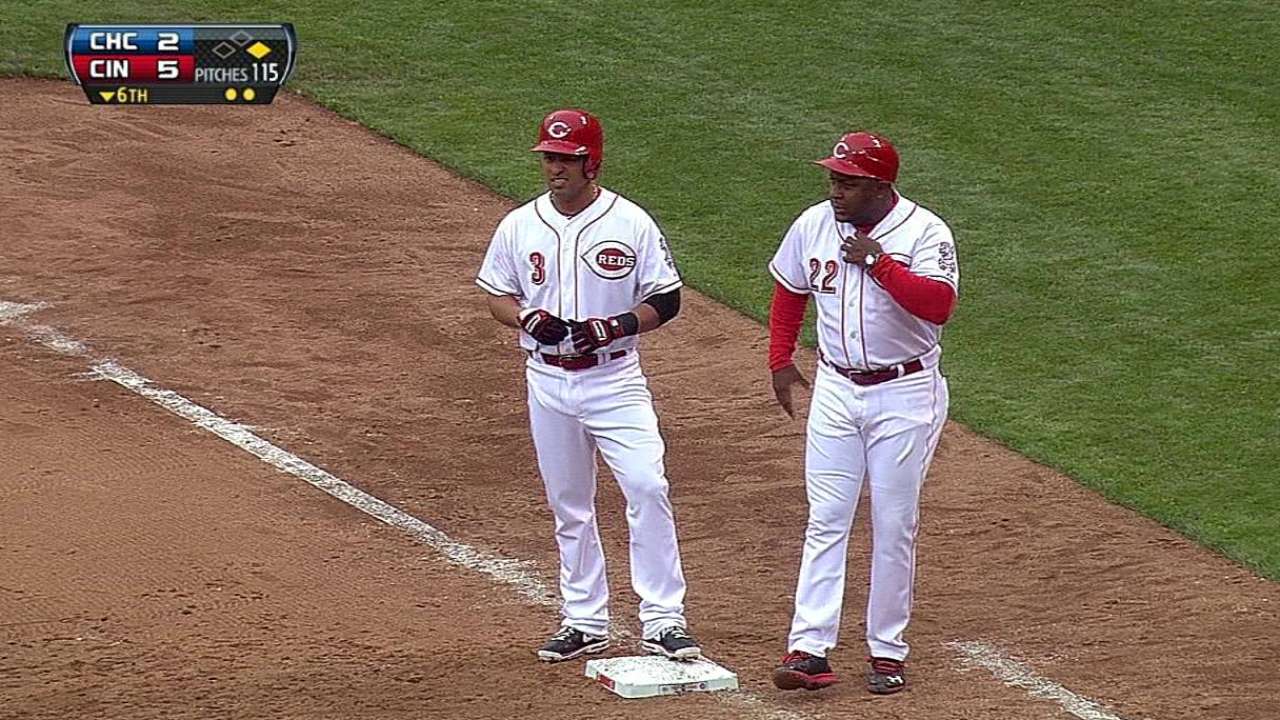 CINCINNATI -- For the second straight game, veteran infielder Cesar Izturis got the start at second base on Monday against the Rockies in place of Brandon Phillips, who suffered a left forearm contusion when he was hit by a pitch on Saturday in Pittsburgh. The 33-year-old Izturis appeared in six games at second this season before replacing Phillips on Saturday, and he's seen action there in each of the last three seasons.
Manager Dusty Baker said Jack Hannahan, a player with significantly less experience at second base, might also see some time in that position while Phillips works his way back.
"Jack says he can play second, and he can play a little short," Baker said. "He's a little short on the foot speed and the range compared to the other two guys, but everybody is compared to Brandon."
The last time Hannahan made an appearance at second base was his final game with the A's on June 27, 2009. That also happens to be the only time the Reds' backup third baseman has played second as a big leaguer.
Baker told Hannahan to get some practice work in at second base, and he did just that during batting practice on Monday, fielding ground balls alongside Izturis. Although Baker didn't say Hannahan would get a start at either second or short, he told him to be ready in case he wants him to hit for Izturis.
Izturis entered Monday batting .161 (9-for-56), while Hannahan came into the series opener against the Rockies with a .208 average (11-for-53).
Defensively, Baker said Hannahan has "good hands," and "he'll catch the balls hit to him." However, the manager wanted to see how Hannahan handled turning potential double-play balls.
"Might have to tell him to get one, just make sure you get one," Baker said. "But he looked pretty good around the bag, really."
Jeremy Warnemuende is an associate reporter at MLB.com. This story was not subject to the approval of Major League Baseball or its clubs.