Since game was official, Sox-Yanks stats count
Ortiz's homer part of box score, but Miller's relief appearance negated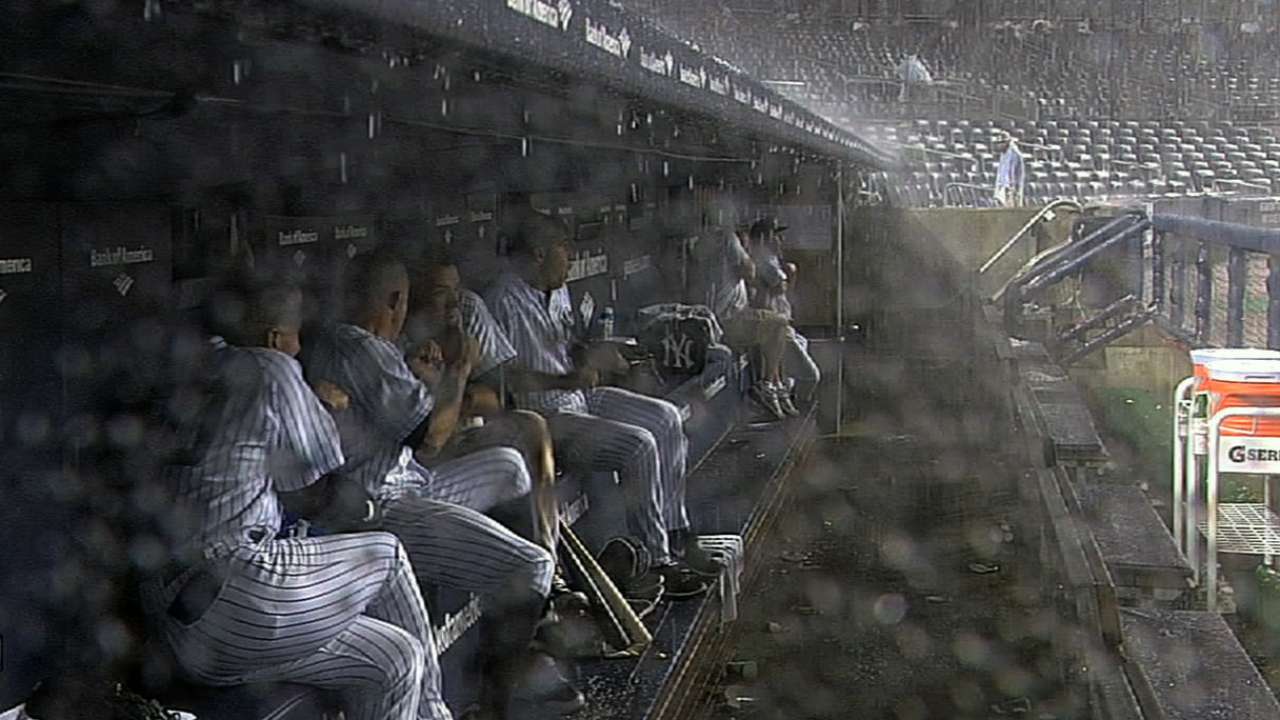 There were a lot of questions floating around following the Red Sox's 3-0 victory vs. the Yankees in a rain-shortened game, which ended after 5 1/2 innings on Sunday night in the Bronx.
Boston's numbers in the top of the sixth inning officially counted, with New York unable to counter in the bottom of the sixth after the game was called at 11:25 p.m. ET with the Yankees about to bat.
Here's why, according to Rule 10.03 (e)(1) of the Major League Baseball rulebook, which has been in effect for more than 30 years:
"If a regulation game is called, the official scorer shall include the record of all individual and team actions up to the moment the game ends, as defined in Rules 4.10 and 4.11. If the game is a tie game, the official scorer shall not enter a winning or losing pitcher."
Since the game was official -- with five complete innings in the books -- all stats counted, including David Ortiz's sixth-inning solo home run.
Reliever Andrew Miller had been announced as a replacement for Buchholz, which would have negated both the shutout and the complete game. But according to the Elias Sports Bureau, the Official Statistician of Major League Baseball, Miller was not credited with an appearance because he did not throw a pitch or pick off a runner.
Cash Kruth is a reporter for MLB.com. Follow him on Twitter at @cashkruth. This story was not subject to the approval of Major League Baseball or its clubs.