Snyder catches rookie Gausman for first time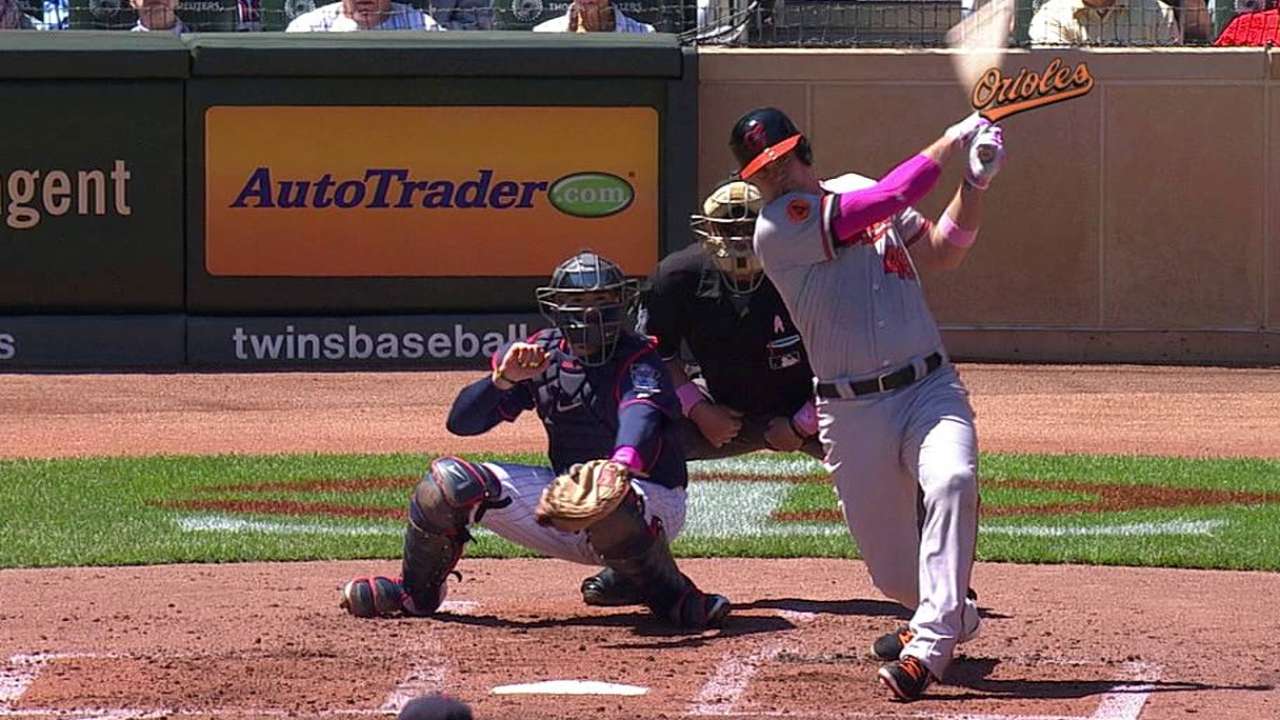 BALTIMORE -- Orioles rookie starter Kevin Gausman has made just two career starts above Double-A, so there are still plenty of firsts left for the 22-year-old.
Sunday was his first start at home, for example, and it was also the first time he pitched to somebody not named Matt Wieters.
Manager Buck Showalter said he'd like to rest Wieters, and with a day game Sunday after a night game, it made sense to rest the catcher.
That means backup Chris Snyder caught Gausman, and the two had done video work in preparation for the right-hander's third Major League start.
"I was walking down the hall [Saturday] and I saw him and Gaus paired up in the video room, talking, writing some things down, looking at some things," Showalter said.
"Went in and took a look. I do what I normally do. Just this time around, called him in and went over it together," Snyder said. "It's something I need to do anyway, but I think it's something that's good for him, especially as a young guy coming up to get a feel for how all that stuff in there works and how you can utilize it. Hopefully come game time, it'll give you a little bit of an edge."
Gausman said this week while on the road, he's learning from being around the clubhouse and in the dugout. Snyder said he hopes the team can convert that into a win Sunday to get Gausman off the schneid.
"He's asking questions, he's watching the games, he's paying attention. He's seeing what other guys do before him," Snyder said. "He's been here now a week and a half, two weeks, so I think it's kind of settled in, slowed down for him a little bit. And hopefully that can carry over today and he can slow the game down."
Derek Wetmore is an associate reporter for MLB.com. Follow him on Twitter @DerekatDotCom. This story was not subject to the approval of Major League Baseball or its clubs.