Mattingly refuses to speculate Puig could be promoted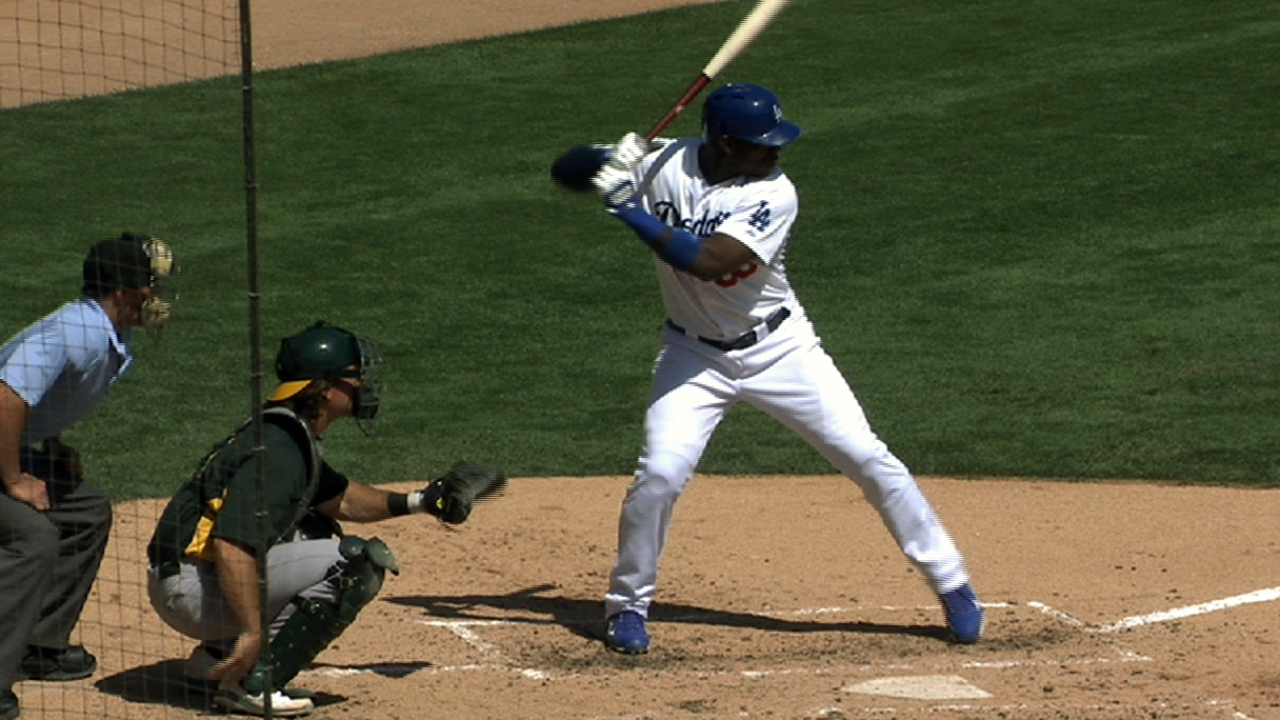 DENVER -- Matt Kemp is on the disabled list, A.J. Ellis missed his third consecutive game Saturday and Yasiel Puig is now playing center field at Double-A Chattanooga.
But don't ask Dodgers manager Don Mattingly to connect the dots and confirm that the club plans to bring Puig to the big leagues to take over in center field until Kemp returns.
Mattingly just shook his head back and forth when asked if he would talk about the plans.
Ellis said he was able to hit off a tee with no pain in his strained oblique, that it felt better than he thought and he was headed in the right direction. But Mattingly hedged when asked if that meant Ellis didn't need to be moved to the DL.
"We're pretty confident he won't need 15 days," said Mattingly, but "we still don't have to make a decision today, so we won't."
Disabling Ellis would open a spot for Puig or another center fielder. Skip Schumaker started in center for the second consecutive game Saturday.
Mattingly said his reports on Hanley Ramirez's first rehab game with Class A Rancho Cucamonga on Friday night were favorable. Ramirez is expected to continue rehabbing there at least through Sunday.
Ken Gurnick is a reporter for MLB.com. This story was not subject to the approval of Major League Baseball or its clubs.