Breaking down Brown's amazing May numbers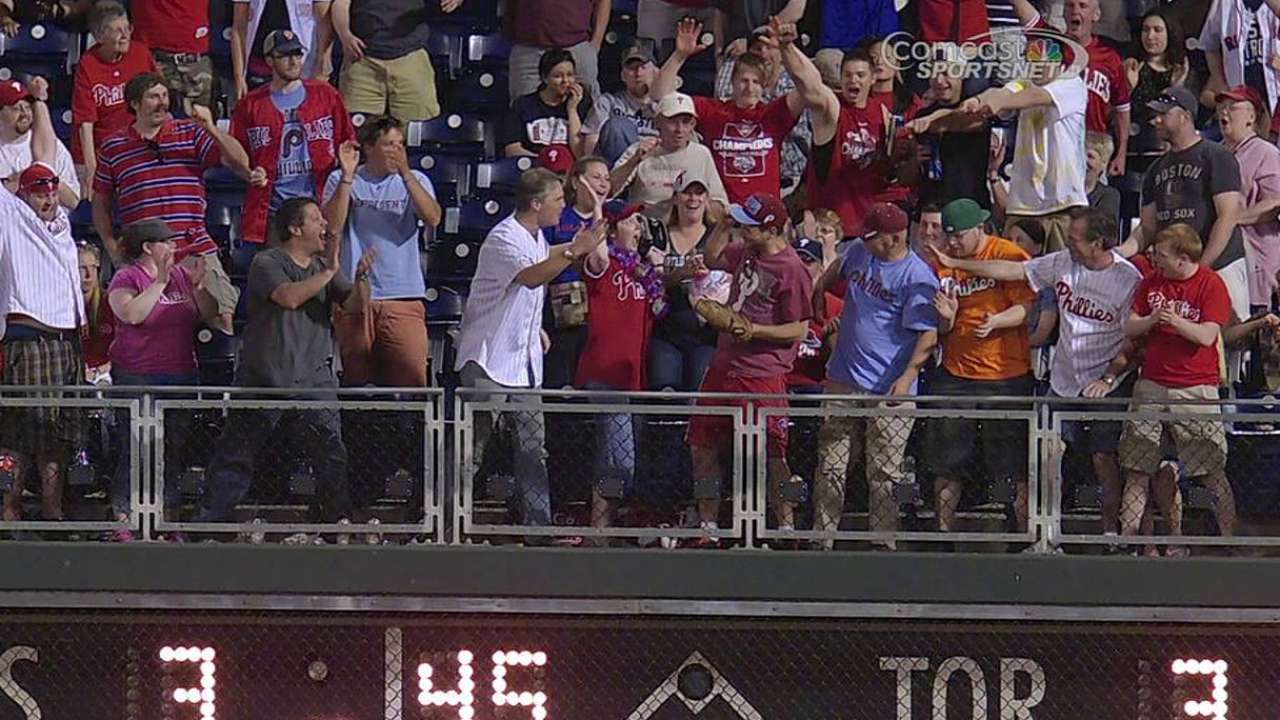 PHILADEPHIA -- Domonic Brown numbers are easy to find these days.
Here are a few more:
• He has hit seven homers in his last seven games. The last Phillie to do that was Chase Utley from April 17-23, 2008. Before that, Ryan Howard had two overlapping seven-game spans with seven homers: Sept. 2 (Game 2 of a doubleheader) through Sept. 8, 2006, and Sept. 3 (Game 1 of a doubleheader) through Sept. 9, 2006. They are the only three Phillies to hit seven homers in seven games since Mike Schmidt in July 1979.
• He hit 12 homers in May, which tied Detroit's Miguel Cabrera for the most in the Majors.
• His 12 homers in May were the most by a Phillies player in a month since Ryan Howard hit 14 in Aug. 2006.
• He became the first hitter in baseball history to hit nine or more homers in a month without a walk.
Todd Zolecki is a reporter for MLB.com. This story was not subject to the approval of Major League Baseball or its clubs.